Eva decided to study Marine Engineering at the age of 18. Back then she already knew that she would be surrounded by sailors and captains and, of course, friends with boats!
Somehow, Eva always thought that the best option to sail is (naturally!) to have friends with boats.
Why? Well, you have fun and you don't seem to have to care about the expenses or the boat maintenance! Of course, there were disadvantages: Eva realised she could only go sailing when her friends wanted to take the boat out and she realised that her passion for the sea is bigger than that!
Obviously back in the day we from boataffair weren't around yet, where Eva could have talked to boat owners who love to share their boats! Also, her job was getting more and more routine and therefore, the satisfaction levels started to diminish.
| Everyone needs to take some time every now and then to stop and look inside. Be mindful!
Fast forward to June 2016.
The opportunity presented itself to Eva. She found this cute sailing boat in Mallorca during a holiday, for just a few hundred Euros. The boat she could acquire was 5,65 meters long and it needed a bit of repairing work. She decided that she was prepared enough to take on the challenge it was only days until Eva decided to quit her full-time routine job as a Marine Engineer.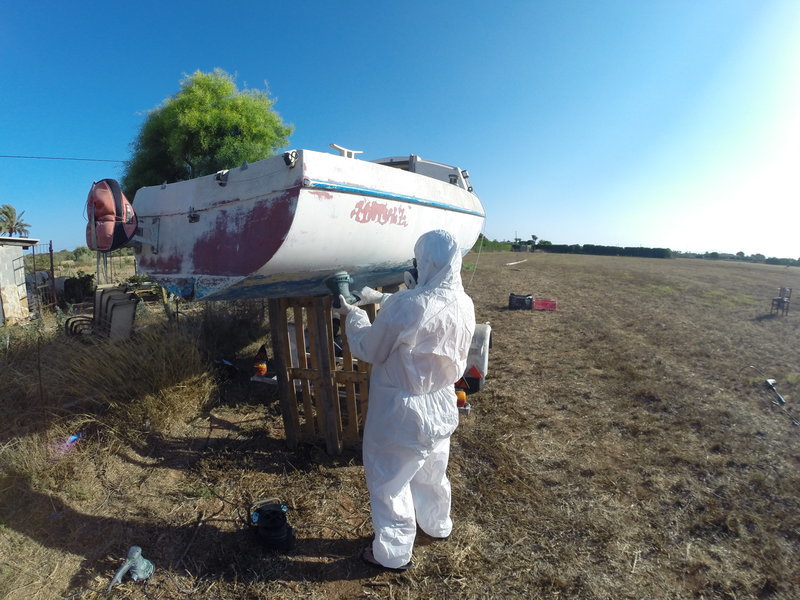 She decided that she had done enough time sat in front of a computer….and somehow the decision came easy to her.
The boat repairs took Eva 6 months full time to bring it to look like it looks today. The initial plan was to have the boat repaired in 4 weeks, mind you!
Despite having studied most of her adult life and having spent time doing more theoretical work, Eva didn't mind getting to work with paint, tools and repair tasks where you would get your hands dirty.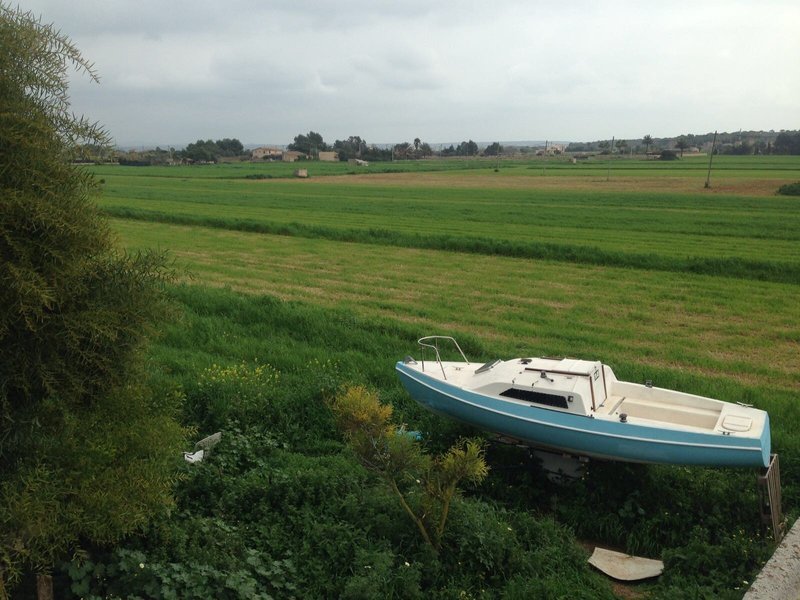 In this process, she got a lot of advice from electricians, carpenters, riggers, captains and people experienced in boat refit. This is how a sustainable electric system, new rigging and restructuring of the weak fiberglass came into being.
After 6 months, the job was complete! Now she can enjoy and share cool boating experiences with all of her friends, family and the most important thing is: they are all learning to sail!
There is just one thing she can't stand, and that is the boat not being taken out on the water! Eva found her calling and nothing gives her more satisfaction than to pass on her passion and knowledge and to encourage and teach people to sail.
In other words: This is not just a business – it is Eva's way of life now.
| What is Eva's chief advice for people who are a bit stuck in their daily routine?

What is Eva's chief advice for people who are a bit stuck in their daily routine?
It is not easy to carry out your intentions, because they change on the way and you change with them. But if you love what you do everything will come together as you had wished for.
Everyone needs to take some time every now and then to stop and look inside. Be mindful! And if that inside is plenty of great ideas then that's the moment to show them to the world!
We love this inspirational story and we urge you to go and visit Eva on her Instagram page @sailing.alma! She is happy to introduce you to her way of life, which is sailing!
Nowadays, technology enables entrepreneurs like Eva to go out there and find the demand for her clients on an online marketplace. Technology driven platforms in our view are still be greatly impacted by human factors.
Like Eva's story. At Boataffair, we want to make those voices heard even in the digital age and we firmly believe that the human values drive our community.