Sailing in Galicia with Sailway in the Rías Baixas within the estuaries of Muros&Noia, Arousa, Pontevedra and Vigo make up a unique space in Spain for sailing holidays. Hundreds of beaches, dozens of fishing villages and many marinas make the Rías Baixas a truly unique sailing area: Baiona, Barra beach, Aldán estuary, Combarro, Arousa island, Xidoiro
island, the beaches of the Cabio... Many options to enjoy peaceful sailing within well-protected estuaries…full of interesting places to lay the bow.
The crown jewel is the the Galician Atlantic Islands National Park, formed by archipelagos of Cíes, Ons, Sálvora and Cortegada. Atlantic nature with breathtaking landscapes, spectacular beaches where only accessible by private boat from the sea. Probably this is one of the most desired nautical destinations on the Galician coast.
However, if you are the type of sailor who needs to mix tranquility with rough sailing, Finisterrae just 55 miles away from Vigo will take you to the end of the 'Camino de Santiago' hiding the real secret of the 'Death Coast' called by the Romans.
Experiences
Sailing Excursion to the Cies Islands in Galicia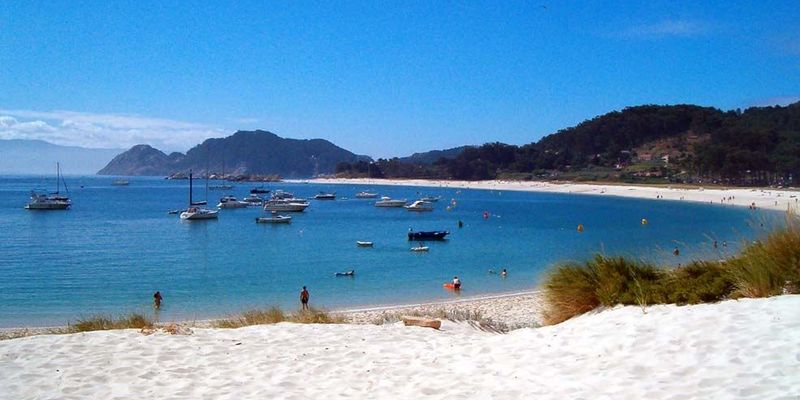 Spain (North)
Discover the Cies Islands in Galicia (a National Park) on one of our yachts! We will cruise around the beautiful islands and we will take you to a stunning sandy beach you can only access by boat on the South Island.
---
Romantic Getaway on a Sailing Yacht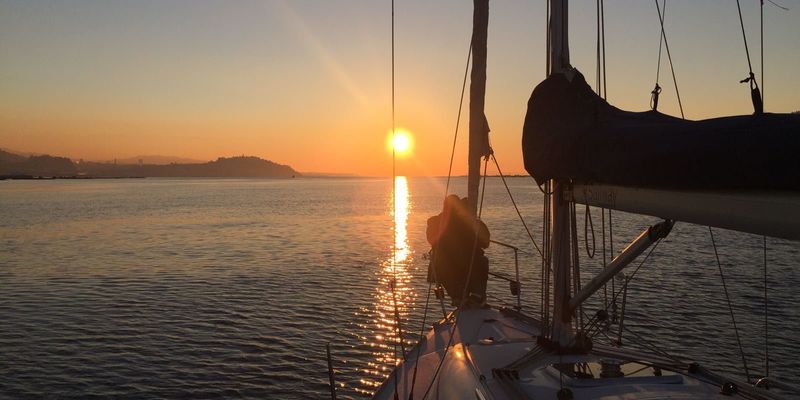 Spain (North)
Surprise your partner with a romantic getaway on one of our sailing yachts! With us, you can enjoy a captained tour during the sunset, after which the captain will leave the yacht. After the tour you can enjoy a lovely meal on board and you can...
---