On board of this Oceanis 45, harmony reigns supreme: everything is perfectly placed. This can be perceived in a great number of sage details: a chart table that is also a living room table, a bilge increasing overall com-fort, an open bathing platform making access to the sea easier. Purity of design, the warmth of the wood and only top of the range equipment, ensure that you fully enjoy the indoor space on this vessel. The joy of this peculiar sailing yacht is that she can offer an up-tempo sense and a shot of adrenaline, but at the same time has the adaptability to provide a comfortable, and relaxing cruising experience with your family and friends.
Pricing
From € 1'930 / week in low season to € 4'600 / week in high season (11.7. - 15.8.). The weekly prices depend on the charter month and availability.
Services (obligatory) - Comfort Pack
COMFORT PACK ( Final cleaning and transit log) : 140 €

Services (optional)
Hostess 130,00 €per day + food
Skipper 150,00 €per day + food
Cook 160,00 €per day + food
One way fee to Trogir: € 400
All our vessels are covered with Casco deductible franchises up to the deposit amount according to the Price List for the current year. The insurance policy covers Compulsory Passenger Insurance and Compulsory Third Party Insurance. Personal belongings of Clients are not covered with insurance and any damage incurred due to gross negligence, or with the plain intention by the Client, shall not be the subject to insurance compensation.
Explore stunning National Parks while sailing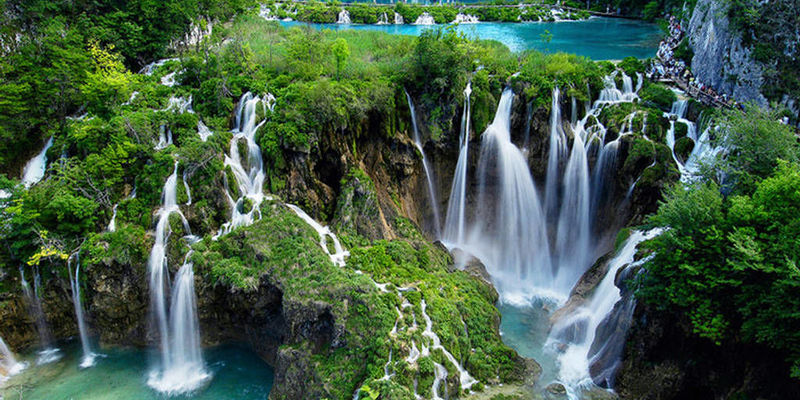 Croatia
Croatia has eight national parks and 11 nature parks. Some of these parks are only accessible by sea, so there is no better way than sailing for  exploring the beauties of this farytale destinations.