Hassan Shipyard Suez
Location: New Marina, Hurghada, Egypt
Show map
---
Iceberg is a premium motor yacht, which comfortably accommodates up to 8 people, fit the small groups that wish to remain among themselves to enjoy a quiet Luxury Kitesurf Cruise.
When built, the top priority was an elegant luxury design with bright interiors. The elegant spacious salon is well equipped with modern entertainment system invites for relaxing.
The partly shaded fly-bridge is welcoming our guests and another spacious area for sun lovers.
The living and dining areas are in fine wooden finishing with an amazing panorama sea view.
Daily meals combined of Egyptian and International cuisine are freshly prepared, sweet and salty snacks are served, also water, coffee, tea and soft drinks are offered throughout the day.
The experienced friendly crew will look after you and ensure that your stay is comfortable.
Iceberg accommodate 8 passengers in 4 cabins, 1 master with king size bed - 2 double cabins with suspended beds, each 140 cm - 1 double cabin with suspended beds (down 140 cm & up 110 cm). Shower/bathroom aboard are 3, 1 for the master cabin - one shared for the other 3 cabins & 1 for the crew cabin.
Sample day by day itinerary:
Day 1: Arrive to Hurghada airport, transfer to the marina, meet by our Captain and crew, embarkation, dinner and overnight aboard. Time to enjoy the nearby amenities of the marina.
Day 2: Breakfast and start the sail.
Day 2 to Day 6: Cruise the Red Sea to enjoy unforgettable kitesurf experience around the fabulous kite areas.
Day 7: Sail back to the marina during lunch. Overnight aboard at the marina.
Day 8: Disembarkation after breakfast and transfer back to the airport.
**Please note; we welcome Mini Kite Cruise Bookings (4 to 5 nights), in case of interested guests want to mix the kite sailing holiday with sightseeing/excursions around the Red Sea. Our Travel team is ready with tailor made packages, suit all requirements.
The Rate is for the whole boat per night & Include:
-Transfers to/from the boat, inside Hurghada.
-Captain and crew.
- Kite master.
-The full board: 3 meals per day local and international cuisine start dinner/end breakfast.
-Water, tea, coffee throughout the stay on-board.
-The Fuel.
-The sailing permission fees.
-The end cleaning.
-VAT and local taxes.
Rate Exclude:
-Kite equipment = Euro 100/pax/day - Euro 415/person/week, (kite, board and harness).
-Travel Arrangements: Euro 50/person include: the entry visa to Egypt (required), Hurghada airport arrival meet & greet with luggage assistance and airport departure assistance.
-Crew Gratuity; depends on clients satisfaction, usually Euro 5/person/day.
See you aboard :-)
---
---
Seasonal prices & availabilities
Pricelist and availabilities for this boat for the next 18 months
| | | |
| --- | --- | --- |
| 01.05.2018 | | €1050 |
| 02.05.2018 | | €1050 |
| 03.05.2018 | | €1050 |
| 04.05.2018 | | €1050 |
| 05.05.2018 | | €1050 |
| 06.05.2018 | | €1050 |
| 07.05.2018 | | €1050 |
| 08.05.2018 | | €1050 |
| 09.05.2018 | | €1050 |
| 10.05.2018 | | €1050 |
| 11.05.2018 | | €1050 |
| 12.05.2018 | | €1050 |
| 13.05.2018 | | €1050 |
| 14.05.2018 | | €1050 |
| 15.05.2018 | | €1050 |
| 16.05.2018 | | €1050 |
| 17.05.2018 | | €1050 |
| 18.05.2018 | | €1050 |
| 19.05.2018 | | €1050 |
| 20.05.2018 | | €1050 |
| 21.05.2018 | | €1050 |
| 22.05.2018 | | €1050 |
| 23.05.2018 | | €1050 |
| 24.05.2018 | | €1050 |
| 25.05.2018 | | €1050 |
| 26.05.2018 | | €1050 |
| 27.05.2018 | | €1050 |
| 28.05.2018 | | €1050 |
| 29.05.2018 | | €1050 |
| 30.05.2018 | | €1050 |
| 31.05.2018 | | €1050 |
| | | |
| --- | --- | --- |
| 01.06.2018 | | €1050 |
| 02.06.2018 | | €1050 |
| 03.06.2018 | | €1050 |
| 04.06.2018 | | €1050 |
| 05.06.2018 | | €1050 |
| 06.06.2018 | | €1050 |
| 07.06.2018 | | €1050 |
| 08.06.2018 | | €1050 |
| 09.06.2018 | | €1050 |
| 10.06.2018 | | €1050 |
| 11.06.2018 | | €1050 |
| 12.06.2018 | | €1050 |
| 13.06.2018 | | €1050 |
| 14.06.2018 | | €1050 |
| 15.06.2018 | | €1050 |
| 16.06.2018 | | €1050 |
| 17.06.2018 | | €1050 |
| 18.06.2018 | | €1050 |
| 19.06.2018 | | €1050 |
| 20.06.2018 | | €1050 |
| 21.06.2018 | | €1050 |
| 22.06.2018 | | €1050 |
| 23.06.2018 | | €1050 |
| 24.06.2018 | | €1050 |
| 25.06.2018 | | €1050 |
| 26.06.2018 | | €1050 |
| 27.06.2018 | | €1050 |
| 28.06.2018 | | €1050 |
| 29.06.2018 | | €1050 |
| 30.06.2018 | | €1050 |
| | | |
| --- | --- | --- |
| 01.07.2018 | | €1050 |
| 02.07.2018 | | €1050 |
| 03.07.2018 | | €1050 |
| 04.07.2018 | | €1050 |
| 05.07.2018 | | €1050 |
| 06.07.2018 | | €1050 |
| 07.07.2018 | | €1050 |
| 08.07.2018 | | €1050 |
| 09.07.2018 | | €1050 |
| 10.07.2018 | | €1050 |
| 11.07.2018 | | €1050 |
| 12.07.2018 | | €1050 |
| 13.07.2018 | | €1050 |
| 14.07.2018 | | €1050 |
| 15.07.2018 | | €1050 |
| 16.07.2018 | | €1050 |
| 17.07.2018 | | €1050 |
| 18.07.2018 | | €1050 |
| 19.07.2018 | | €1050 |
| 20.07.2018 | | €1050 |
| 21.07.2018 | | €1050 |
| 22.07.2018 | | €1050 |
| 23.07.2018 | | €1050 |
| 24.07.2018 | | €1050 |
| 25.07.2018 | | €1050 |
| 26.07.2018 | | €1050 |
| 27.07.2018 | | €1050 |
| 28.07.2018 | | €1050 |
| 29.07.2018 | | €1050 |
| 30.07.2018 | | €1050 |
| 31.07.2018 | | €1050 |
| | | |
| --- | --- | --- |
| 01.08.2018 | | €1050 |
| 02.08.2018 | | €1050 |
| 03.08.2018 | | €1050 |
| 04.08.2018 | | €1050 |
| 05.08.2018 | | €1050 |
| 06.08.2018 | | €1050 |
| 07.08.2018 | | €1050 |
| 08.08.2018 | | €1050 |
| 09.08.2018 | | €1050 |
| 10.08.2018 | | €1050 |
| 11.08.2018 | | €1050 |
| 12.08.2018 | | €1050 |
| 13.08.2018 | | €1050 |
| 14.08.2018 | | €1050 |
| 15.08.2018 | | €1050 |
| 16.08.2018 | | €1050 |
| 17.08.2018 | | €1050 |
| 18.08.2018 | | €1050 |
| 19.08.2018 | | €1050 |
| 20.08.2018 | | €1050 |
| 21.08.2018 | | €1050 |
| 22.08.2018 | | €1050 |
| 23.08.2018 | | €1050 |
| 24.08.2018 | | €1050 |
| 25.08.2018 | | €1050 |
| 26.08.2018 | | €1050 |
| 27.08.2018 | | €1050 |
| 28.08.2018 | | €1050 |
| 29.08.2018 | | €1050 |
| 30.08.2018 | | €1050 |
| 31.08.2018 | | €1050 |
| | | |
| --- | --- | --- |
| 01.09.2018 | | €1050 |
| 02.09.2018 | | €1050 |
| 03.09.2018 | | €1050 |
| 04.09.2018 | | €1050 |
| 05.09.2018 | | €1050 |
| 06.09.2018 | | €1050 |
| 07.09.2018 | | €1050 |
| 08.09.2018 | | €1050 |
| 09.09.2018 | | €1050 |
| 10.09.2018 | | €1050 |
| 11.09.2018 | | €1050 |
| 12.09.2018 | | €1050 |
| 13.09.2018 | | €1050 |
| 14.09.2018 | | €1050 |
| 15.09.2018 | | €1050 |
| 16.09.2018 | | €1050 |
| 17.09.2018 | | €1050 |
| 18.09.2018 | | €1050 |
| 19.09.2018 | | €1050 |
| 20.09.2018 | | €1050 |
| 21.09.2018 | | €1050 |
| 22.09.2018 | | €1050 |
| 23.09.2018 | | €1050 |
| 24.09.2018 | | €1050 |
| 25.09.2018 | | €1050 |
| 26.09.2018 | | €1050 |
| 27.09.2018 | | €1050 |
| 28.09.2018 | | €1050 |
| 29.09.2018 | | €1050 |
| 30.09.2018 | | €1050 |
| | | |
| --- | --- | --- |
| 01.10.2018 | | €1050 |
| 02.10.2018 | | €1050 |
| 03.10.2018 | | €1050 |
| 04.10.2018 | | €1050 |
| 05.10.2018 | | €1050 |
| 06.10.2018 | | €1050 |
| 07.10.2018 | | €1050 |
| 08.10.2018 | | €1050 |
| 09.10.2018 | | €1050 |
| 10.10.2018 | | €1050 |
| 11.10.2018 | | €1050 |
| 12.10.2018 | | €1050 |
| 13.10.2018 | | €1050 |
| 14.10.2018 | | €1050 |
| 15.10.2018 | | €1050 |
| 16.10.2018 | | €1050 |
| 17.10.2018 | | €1050 |
| 18.10.2018 | | €1050 |
| 19.10.2018 | | €1050 |
| 20.10.2018 | | €1050 |
| 21.10.2018 | | €1050 |
| 22.10.2018 | | €1050 |
| 23.10.2018 | | €1050 |
| 24.10.2018 | | €1050 |
| 25.10.2018 | | €1050 |
| 26.10.2018 | | €1050 |
| 27.10.2018 | | €1050 |
| 28.10.2018 | | €1050 |
| 29.10.2018 | | €1050 |
| 30.10.2018 | | €1050 |
| 31.10.2018 | | €1050 |
| | | |
| --- | --- | --- |
| 01.11.2018 | | €1050 |
| 02.11.2018 | | €1050 |
| 03.11.2018 | | €1050 |
| 04.11.2018 | | €1050 |
| 05.11.2018 | | €1050 |
| 06.11.2018 | | €1050 |
| 07.11.2018 | | €1050 |
| 08.11.2018 | | €1050 |
| 09.11.2018 | | €1050 |
| 10.11.2018 | | €1050 |
| 11.11.2018 | | €1050 |
| 12.11.2018 | | €1050 |
| 13.11.2018 | | €1050 |
| 14.11.2018 | | €1050 |
| 15.11.2018 | | €1050 |
| 16.11.2018 | | €1050 |
| 17.11.2018 | | €1050 |
| 18.11.2018 | | €1050 |
| 19.11.2018 | | €1050 |
| 20.11.2018 | | €1050 |
| 21.11.2018 | | €1050 |
| 22.11.2018 | | €1050 |
| 23.11.2018 | | €1050 |
| 24.11.2018 | | €1050 |
| 25.11.2018 | | €1050 |
| 26.11.2018 | | €1050 |
| 27.11.2018 | | €1050 |
| 28.11.2018 | | €1050 |
| 29.11.2018 | | €1050 |
| 30.11.2018 | | €1050 |
| | | |
| --- | --- | --- |
| 01.12.2018 | | €1050 |
| 02.12.2018 | | €1050 |
| 03.12.2018 | | €1050 |
| 04.12.2018 | | €1050 |
| 05.12.2018 | | €1050 |
| 06.12.2018 | | €1050 |
| 07.12.2018 | | €1050 |
| 08.12.2018 | | €1050 |
| 09.12.2018 | | €1050 |
| 10.12.2018 | | €1050 |
| 11.12.2018 | | €1050 |
| 12.12.2018 | | €1050 |
| 13.12.2018 | | €1050 |
| 14.12.2018 | | €1050 |
| 15.12.2018 | | €1050 |
| 16.12.2018 | | €1050 |
| 17.12.2018 | | €1050 |
| 18.12.2018 | | €1050 |
| 19.12.2018 | | €1050 |
| 20.12.2018 | | €1050 |
| 21.12.2018 | | €1050 |
| 22.12.2018 | | €1050 |
| 23.12.2018 | | €1050 |
| 24.12.2018 | | €1050 |
| 25.12.2018 | | €1050 |
| 26.12.2018 | | €1050 |
| 27.12.2018 | | €1050 |
| 28.12.2018 | | €1050 |
| 29.12.2018 | | €1050 |
| 30.12.2018 | | €1050 |
| 31.12.2018 | | €1050 |
| | | |
| --- | --- | --- |
| 01.01.2019 | | €1050 |
| 02.01.2019 | | €1050 |
| 03.01.2019 | | €1050 |
| 04.01.2019 | | €1050 |
| 05.01.2019 | | €1050 |
| 06.01.2019 | | €1050 |
| 07.01.2019 | | €1050 |
| 08.01.2019 | | €1050 |
| 09.01.2019 | | €1050 |
| 10.01.2019 | | €1050 |
| 11.01.2019 | | €1050 |
| 12.01.2019 | | €1050 |
| 13.01.2019 | | €1050 |
| 14.01.2019 | | €1050 |
| 15.01.2019 | | €1050 |
| 16.01.2019 | | €1050 |
| 17.01.2019 | | €1050 |
| 18.01.2019 | | €1050 |
| 19.01.2019 | | €1050 |
| 20.01.2019 | | €1050 |
| 21.01.2019 | | €1050 |
| 22.01.2019 | | €1050 |
| 23.01.2019 | | €1050 |
| 24.01.2019 | | €1050 |
| 25.01.2019 | | €1050 |
| 26.01.2019 | | €1050 |
| 27.01.2019 | | €1050 |
| 28.01.2019 | | €1050 |
| 29.01.2019 | | €1050 |
| 30.01.2019 | | €1050 |
| 31.01.2019 | | €1050 |
| | | |
| --- | --- | --- |
| 01.02.2019 | | €1050 |
| 02.02.2019 | | €1050 |
| 03.02.2019 | | €1050 |
| 04.02.2019 | | €1050 |
| 05.02.2019 | | €1050 |
| 06.02.2019 | | €1050 |
| 07.02.2019 | | €1050 |
| 08.02.2019 | | €1050 |
| 09.02.2019 | | €1050 |
| 10.02.2019 | | €1050 |
| 11.02.2019 | | €1050 |
| 12.02.2019 | | €1050 |
| 13.02.2019 | | €1050 |
| 14.02.2019 | | €1050 |
| 15.02.2019 | | €1050 |
| 16.02.2019 | | €1050 |
| 17.02.2019 | | €1050 |
| 18.02.2019 | | €1050 |
| 19.02.2019 | | €1050 |
| 20.02.2019 | | €1050 |
| 21.02.2019 | | €1050 |
| 22.02.2019 | | €1050 |
| 23.02.2019 | | €1050 |
| 24.02.2019 | | €1050 |
| 25.02.2019 | | €1050 |
| 26.02.2019 | | €1050 |
| 27.02.2019 | | €1050 |
| 28.02.2019 | | €1050 |
| | | |
| --- | --- | --- |
| 01.03.2019 | | €1050 |
| 02.03.2019 | | €1050 |
| 03.03.2019 | | €1050 |
| 04.03.2019 | | €1050 |
| 05.03.2019 | | €1050 |
| 06.03.2019 | | €1050 |
| 07.03.2019 | | €1050 |
| 08.03.2019 | | €1050 |
| 09.03.2019 | | €1050 |
| 10.03.2019 | | €1050 |
| 11.03.2019 | | €1050 |
| 12.03.2019 | | €1050 |
| 13.03.2019 | | €1050 |
| 14.03.2019 | | €1050 |
| 15.03.2019 | | €1050 |
| 16.03.2019 | | €1050 |
| 17.03.2019 | | €1050 |
| 18.03.2019 | | €1050 |
| 19.03.2019 | | €1050 |
| 20.03.2019 | | €1050 |
| 21.03.2019 | | €1050 |
| 22.03.2019 | | €1050 |
| 23.03.2019 | | €1050 |
| 24.03.2019 | | €1050 |
| 25.03.2019 | | €1050 |
| 26.03.2019 | | €1050 |
| 27.03.2019 | | €1050 |
| 28.03.2019 | | €1050 |
| 29.03.2019 | | €1050 |
| 30.03.2019 | | €1050 |
| 31.03.2019 | | €1050 |
| | | |
| --- | --- | --- |
| 01.04.2019 | | €1050 |
| 02.04.2019 | | €1050 |
| 03.04.2019 | | €1050 |
| 04.04.2019 | | €1050 |
| 05.04.2019 | | €1050 |
| 06.04.2019 | | €1050 |
| 07.04.2019 | | €1050 |
| 08.04.2019 | | €1050 |
| 09.04.2019 | | €1050 |
| 10.04.2019 | | €1050 |
| 11.04.2019 | | €1050 |
| 12.04.2019 | | €1050 |
| 13.04.2019 | | €1050 |
| 14.04.2019 | | €1050 |
| 15.04.2019 | | €1050 |
| 16.04.2019 | | €1050 |
| 17.04.2019 | | €1050 |
| 18.04.2019 | | €1050 |
| 19.04.2019 | | €1050 |
| 20.04.2019 | | €1050 |
| 21.04.2019 | | €1050 |
| 22.04.2019 | | €1050 |
| 23.04.2019 | | €1050 |
| 24.04.2019 | | €1050 |
| 25.04.2019 | | €1050 |
| 26.04.2019 | | €1050 |
| 27.04.2019 | | €1050 |
| 28.04.2019 | | €1050 |
| 29.04.2019 | | €1050 |
| 30.04.2019 | | €1050 |
| | | |
| --- | --- | --- |
| 01.05.2019 | | €1050 |
| 02.05.2019 | | €1050 |
| 03.05.2019 | | €1050 |
| 04.05.2019 | | €1050 |
| 05.05.2019 | | €1050 |
| 06.05.2019 | | €1050 |
| 07.05.2019 | | €1050 |
| 08.05.2019 | | €1050 |
| 09.05.2019 | | €1050 |
| 10.05.2019 | | €1050 |
| 11.05.2019 | | €1050 |
| 12.05.2019 | | €1050 |
| 13.05.2019 | | €1050 |
| 14.05.2019 | | €1050 |
| 15.05.2019 | | €1050 |
| 16.05.2019 | | €1050 |
| 17.05.2019 | | €1050 |
| 18.05.2019 | | €1050 |
| 19.05.2019 | | €1050 |
| 20.05.2019 | | €1050 |
| 21.05.2019 | | €1050 |
| 22.05.2019 | | €1050 |
| 23.05.2019 | | €1050 |
| 24.05.2019 | | €1050 |
| 25.05.2019 | | €1050 |
| 26.05.2019 | | €1050 |
| 27.05.2019 | | €1050 |
| 28.05.2019 | | €1050 |
| 29.05.2019 | | €1050 |
| 30.05.2019 | | €1050 |
| 31.05.2019 | | €1050 |
| | | |
| --- | --- | --- |
| 01.06.2019 | | €1050 |
| 02.06.2019 | | €1050 |
| 03.06.2019 | | €1050 |
| 04.06.2019 | | €1050 |
| 05.06.2019 | | €1050 |
| 06.06.2019 | | €1050 |
| 07.06.2019 | | €1050 |
| 08.06.2019 | | €1050 |
| 09.06.2019 | | €1050 |
| 10.06.2019 | | €1050 |
| 11.06.2019 | | €1050 |
| 12.06.2019 | | €1050 |
| 13.06.2019 | | €1050 |
| 14.06.2019 | | €1050 |
| 15.06.2019 | | €1050 |
| 16.06.2019 | | €1050 |
| 17.06.2019 | | €1050 |
| 18.06.2019 | | €1050 |
| 19.06.2019 | | €1050 |
| 20.06.2019 | | €1050 |
| 21.06.2019 | | €1050 |
| 22.06.2019 | | €1050 |
| 23.06.2019 | | €1050 |
| 24.06.2019 | | €1050 |
| 25.06.2019 | | €1050 |
| 26.06.2019 | | €1050 |
| 27.06.2019 | | €1050 |
| 28.06.2019 | | €1050 |
| 29.06.2019 | | €1050 |
| 30.06.2019 | | €1050 |
| | | |
| --- | --- | --- |
| 01.07.2019 | | €1050 |
| 02.07.2019 | | €1050 |
| 03.07.2019 | | €1050 |
| 04.07.2019 | | €1050 |
| 05.07.2019 | | €1050 |
| 06.07.2019 | | €1050 |
| 07.07.2019 | | €1050 |
| 08.07.2019 | | €1050 |
| 09.07.2019 | | €1050 |
| 10.07.2019 | | €1050 |
| 11.07.2019 | | €1050 |
| 12.07.2019 | | €1050 |
| 13.07.2019 | | €1050 |
| 14.07.2019 | | €1050 |
| 15.07.2019 | | €1050 |
| 16.07.2019 | | €1050 |
| 17.07.2019 | | €1050 |
| 18.07.2019 | | €1050 |
| 19.07.2019 | | €1050 |
| 20.07.2019 | | €1050 |
| 21.07.2019 | | €1050 |
| 22.07.2019 | | €1050 |
| 23.07.2019 | | €1050 |
| 24.07.2019 | | €1050 |
| 25.07.2019 | | €1050 |
| 26.07.2019 | | €1050 |
| 27.07.2019 | | €1050 |
| 28.07.2019 | | €1050 |
| 29.07.2019 | | €1050 |
| 30.07.2019 | | €1050 |
| 31.07.2019 | | €1050 |
| | | |
| --- | --- | --- |
| 01.08.2019 | | €1050 |
| 02.08.2019 | | €1050 |
| 03.08.2019 | | €1050 |
| 04.08.2019 | | €1050 |
| 05.08.2019 | | €1050 |
| 06.08.2019 | | €1050 |
| 07.08.2019 | | €1050 |
| 08.08.2019 | | €1050 |
| 09.08.2019 | | €1050 |
| 10.08.2019 | | €1050 |
| 11.08.2019 | | €1050 |
| 12.08.2019 | | €1050 |
| 13.08.2019 | | €1050 |
| 14.08.2019 | | €1050 |
| 15.08.2019 | | €1050 |
| 16.08.2019 | | €1050 |
| 17.08.2019 | | €1050 |
| 18.08.2019 | | €1050 |
| 19.08.2019 | | €1050 |
| 20.08.2019 | | €1050 |
| 21.08.2019 | | €1050 |
| 22.08.2019 | | €1050 |
| 23.08.2019 | | €1050 |
| 24.08.2019 | | €1050 |
| 25.08.2019 | | €1050 |
| 26.08.2019 | | €1050 |
| 27.08.2019 | | €1050 |
| 28.08.2019 | | €1050 |
| 29.08.2019 | | €1050 |
| 30.08.2019 | | €1050 |
| 31.08.2019 | | €1050 |
| | | |
| --- | --- | --- |
| 01.09.2019 | | €1050 |
| 02.09.2019 | | €1050 |
| 03.09.2019 | | €1050 |
| 04.09.2019 | | €1050 |
| 05.09.2019 | | €1050 |
| 06.09.2019 | | €1050 |
| 07.09.2019 | | €1050 |
| 08.09.2019 | | €1050 |
| 09.09.2019 | | €1050 |
| 10.09.2019 | | €1050 |
| 11.09.2019 | | €1050 |
| 12.09.2019 | | €1050 |
| 13.09.2019 | | €1050 |
| 14.09.2019 | | €1050 |
| 15.09.2019 | | €1050 |
| 16.09.2019 | | €1050 |
| 17.09.2019 | | €1050 |
| 18.09.2019 | | €1050 |
| 19.09.2019 | | €1050 |
| 20.09.2019 | | €1050 |
| 21.09.2019 | | €1050 |
| 22.09.2019 | | €1050 |
| 23.09.2019 | | €1050 |
| 24.09.2019 | | €1050 |
| 25.09.2019 | | €1050 |
| 26.09.2019 | | €1050 |
| 27.09.2019 | | €1050 |
| 28.09.2019 | | €1050 |
| 29.09.2019 | | €1050 |
| 30.09.2019 | | €1050 |
| | | |
| --- | --- | --- |
| 01.10.2019 | | €1050 |
| 02.10.2019 | | €1050 |
| 03.10.2019 | | €1050 |
| 04.10.2019 | | €1050 |
| 05.10.2019 | | €1050 |
| 06.10.2019 | | €1050 |
| 07.10.2019 | | €1050 |
| 08.10.2019 | | €1050 |
| 09.10.2019 | | €1050 |
| 10.10.2019 | | €1050 |
| 11.10.2019 | | €1050 |
| 12.10.2019 | | €1050 |
| 13.10.2019 | | €1050 |
| 14.10.2019 | | €1050 |
| 15.10.2019 | | €1050 |
| 16.10.2019 | | €1050 |
| 17.10.2019 | | €1050 |
| 18.10.2019 | | €1050 |
| 19.10.2019 | | €1050 |
| 20.10.2019 | | €1050 |
| 21.10.2019 | | €1050 |
| 22.10.2019 | | €1050 |
| 23.10.2019 | | €1050 |
| 24.10.2019 | | €1050 |
| 25.10.2019 | | €1050 |
| 26.10.2019 | | €1050 |
| 27.10.2019 | | €1050 |
| 28.10.2019 | | €1050 |
| 29.10.2019 | | €1050 |
| 30.10.2019 | | €1050 |
| 31.10.2019 | | €1050 |
Boat specifications
Model
Hassan Shipyard Suez
Type
Yacht
Number of people
Width
6.0m
Recommended:
8
Power
1100
Min rental period:
week
---
Boat features
Air Conditioning
Anchor
Autopilot
Bimini
CD Player
Deck shower
Dinghy
Fishing equipment
Fridge
Kitchen amenities
Radio
Sat TV
Snorkelling equipment
Table
TV-DVD
USB Ports
VHF
WC
---
Cancellation policy
Extra Strict 30 Days (50% refund up until 30 days prior to arrival, except Boataffair's Service Fee)
The Service Fee payable to Boataffair is non-refundable.
A reservation is officially cancelled when the Renter clicks the cancellation button.
For a 50% refund, cancellation must be made 30 full days prior to the Boat's local Check-in time.
If the Renter cancels less than 30 days in advance, there is no refund.
If the Renter arrives and decides to leave early, there is no refund.
---
Boat insurance
The boat is fully insured for rentals. An amount to the full extent of the value of the yacht is blocked in the bank account favor of the Egyptian Ministry of Tourism, covers:
-Hull and Machinery.
-Indemnity Insurance, include passengers and crew for personal injury or death in case of incidents.
-Commercial General Liability coverage, with contractual indemnity.
-The Marine life damage and The Marine infractions.
---
Experiences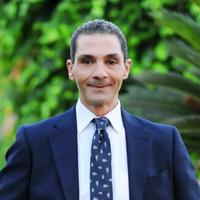 Member since Jun, 2017
Verified by email | phone
Languages: English
Responds within an hour
This boat owner offers experiences
---
I love boating and have been a travel Professional since 1982 and have been working within Cruises - Travel & Hospitality Fields in Egypt, covering the major aspects of the sectors, including:
-Travel Counselor & Senior Travel Counselor for 8 Years.
-Contracting Head for 6 years.
-International Sales & Marketing Director for 6 Years.
-Senior Management for Travel & Cruise Companies for 5 Years.