Sunseeker 64
Location: Marasi Marina, Business Bay, Dubai, UAE
Show map
---
LOA 64' / 19.5m
BEAM 13'86" / 4.62m
BUILDER Sunseeker Yachts
STATEROOMS 3
GUEST 25
CREW 3
---
---
Seasonal prices & availabilities
Pricelist and availabilities for this boat for the next 18 months
| | | |
| --- | --- | --- |
| 01.05.2018 | | €5251 |
| 02.05.2018 | | €5251 |
| 03.05.2018 | | €5251 |
| 04.05.2018 | | €5251 |
| 05.05.2018 | | €5251 |
| 06.05.2018 | | €5251 |
| 07.05.2018 | | €5251 |
| 08.05.2018 | | €5251 |
| 09.05.2018 | | €5251 |
| 10.05.2018 | | €5251 |
| 11.05.2018 | | €5251 |
| 12.05.2018 | | €5251 |
| 13.05.2018 | | €5251 |
| 14.05.2018 | | €5251 |
| 15.05.2018 | | €5251 |
| 16.05.2018 | | €5251 |
| 17.05.2018 | | €5251 |
| 18.05.2018 | | €5251 |
| 19.05.2018 | | €5251 |
| 20.05.2018 | | €5251 |
| 21.05.2018 | | €5251 |
| 22.05.2018 | | €5251 |
| 23.05.2018 | | €5251 |
| 24.05.2018 | | €5251 |
| 25.05.2018 | | €5251 |
| 26.05.2018 | | €5251 |
| 27.05.2018 | | €5251 |
| 28.05.2018 | | €5251 |
| 29.05.2018 | | €5251 |
| 30.05.2018 | | €5251 |
| 31.05.2018 | | €5251 |
| | | |
| --- | --- | --- |
| 01.06.2018 | | €5251 |
| 02.06.2018 | | €5251 |
| 03.06.2018 | | €5251 |
| 04.06.2018 | | €5251 |
| 05.06.2018 | | €5251 |
| 06.06.2018 | | €5251 |
| 07.06.2018 | | €5251 |
| 08.06.2018 | | €5251 |
| 09.06.2018 | | €5251 |
| 10.06.2018 | | €5251 |
| 11.06.2018 | | €5251 |
| 12.06.2018 | | €5251 |
| 13.06.2018 | | €5251 |
| 14.06.2018 | | €5251 |
| 15.06.2018 | | €5251 |
| 16.06.2018 | | €5251 |
| 17.06.2018 | | €5251 |
| 18.06.2018 | | €5251 |
| 19.06.2018 | | €5251 |
| 20.06.2018 | | €5251 |
| 21.06.2018 | | €5251 |
| 22.06.2018 | | €5251 |
| 23.06.2018 | | €5251 |
| 24.06.2018 | | €5251 |
| 25.06.2018 | | €5251 |
| 26.06.2018 | | €5251 |
| 27.06.2018 | | €5251 |
| 28.06.2018 | | €5251 |
| 29.06.2018 | | €5251 |
| 30.06.2018 | | €5251 |
| | | |
| --- | --- | --- |
| 01.07.2018 | | €5251 |
| 02.07.2018 | | €5251 |
| 03.07.2018 | | €5251 |
| 04.07.2018 | | €5251 |
| 05.07.2018 | | €5251 |
| 06.07.2018 | | €5251 |
| 07.07.2018 | | €5251 |
| 08.07.2018 | | €5251 |
| 09.07.2018 | | €5251 |
| 10.07.2018 | | €5251 |
| 11.07.2018 | | €5251 |
| 12.07.2018 | | €5251 |
| 13.07.2018 | | €5251 |
| 14.07.2018 | | €5251 |
| 15.07.2018 | | €5251 |
| 16.07.2018 | | €5251 |
| 17.07.2018 | | €5251 |
| 18.07.2018 | | €5251 |
| 19.07.2018 | | €5251 |
| 20.07.2018 | | €5251 |
| 21.07.2018 | | €5251 |
| 22.07.2018 | | €5251 |
| 23.07.2018 | | €5251 |
| 24.07.2018 | | €5251 |
| 25.07.2018 | | €5251 |
| 26.07.2018 | | €5251 |
| 27.07.2018 | | €5251 |
| 28.07.2018 | | €5251 |
| 29.07.2018 | | €5251 |
| 30.07.2018 | | €5251 |
| 31.07.2018 | | €5251 |
| | | |
| --- | --- | --- |
| 01.08.2018 | | €5251 |
| 02.08.2018 | | €5251 |
| 03.08.2018 | | €5251 |
| 04.08.2018 | | €5251 |
| 05.08.2018 | | €5251 |
| 06.08.2018 | | €5251 |
| 07.08.2018 | | €5251 |
| 08.08.2018 | | €5251 |
| 09.08.2018 | | €5251 |
| 10.08.2018 | | €5251 |
| 11.08.2018 | | €5251 |
| 12.08.2018 | | €5251 |
| 13.08.2018 | | €5251 |
| 14.08.2018 | | €5251 |
| 15.08.2018 | | €5251 |
| 16.08.2018 | | €5251 |
| 17.08.2018 | | €5251 |
| 18.08.2018 | | €5251 |
| 19.08.2018 | | €5251 |
| 20.08.2018 | | €5251 |
| 21.08.2018 | | €5251 |
| 22.08.2018 | | €5251 |
| 23.08.2018 | | €5251 |
| 24.08.2018 | | €5251 |
| 25.08.2018 | | €5251 |
| 26.08.2018 | | €5251 |
| 27.08.2018 | | €5251 |
| 28.08.2018 | | €5251 |
| 29.08.2018 | | €5251 |
| 30.08.2018 | | €5251 |
| 31.08.2018 | | €5251 |
| | | |
| --- | --- | --- |
| 01.09.2018 | | €5251 |
| 02.09.2018 | | €5251 |
| 03.09.2018 | | €5251 |
| 04.09.2018 | | €5251 |
| 05.09.2018 | | €5251 |
| 06.09.2018 | | €5251 |
| 07.09.2018 | | €5251 |
| 08.09.2018 | | €5251 |
| 09.09.2018 | | €5251 |
| 10.09.2018 | | €5251 |
| 11.09.2018 | | €5251 |
| 12.09.2018 | | €5251 |
| 13.09.2018 | | €5251 |
| 14.09.2018 | | €5251 |
| 15.09.2018 | | €5251 |
| 16.09.2018 | | €5251 |
| 17.09.2018 | | €5251 |
| 18.09.2018 | | €5251 |
| 19.09.2018 | | €5251 |
| 20.09.2018 | | €5251 |
| 21.09.2018 | | €5251 |
| 22.09.2018 | | €5251 |
| 23.09.2018 | | €5251 |
| 24.09.2018 | | €5251 |
| 25.09.2018 | | €5251 |
| 26.09.2018 | | €5251 |
| 27.09.2018 | | €5251 |
| 28.09.2018 | | €5251 |
| 29.09.2018 | | €5251 |
| 30.09.2018 | | €5251 |
| | | |
| --- | --- | --- |
| 01.10.2018 | | €5251 |
| 02.10.2018 | | €5251 |
| 03.10.2018 | | €5251 |
| 04.10.2018 | | €5251 |
| 05.10.2018 | | €5251 |
| 06.10.2018 | | €5251 |
| 07.10.2018 | | €5251 |
| 08.10.2018 | | €5251 |
| 09.10.2018 | | €5251 |
| 10.10.2018 | | €5251 |
| 11.10.2018 | | €5251 |
| 12.10.2018 | | €5251 |
| 13.10.2018 | | €5251 |
| 14.10.2018 | | €5251 |
| 15.10.2018 | | €5251 |
| 16.10.2018 | | €5251 |
| 17.10.2018 | | €5251 |
| 18.10.2018 | | €5251 |
| 19.10.2018 | | €5251 |
| 20.10.2018 | | €5251 |
| 21.10.2018 | | €5251 |
| 22.10.2018 | | €5251 |
| 23.10.2018 | | €5251 |
| 24.10.2018 | | €5251 |
| 25.10.2018 | | €5251 |
| 26.10.2018 | | €5251 |
| 27.10.2018 | | €5251 |
| 28.10.2018 | | €5251 |
| 29.10.2018 | | €5251 |
| 30.10.2018 | | €5251 |
| 31.10.2018 | | €5251 |
| | | |
| --- | --- | --- |
| 01.11.2018 | | €5251 |
| 02.11.2018 | | €5251 |
| 03.11.2018 | | €5251 |
| 04.11.2018 | | €5251 |
| 05.11.2018 | | €5251 |
| 06.11.2018 | | €5251 |
| 07.11.2018 | | €5251 |
| 08.11.2018 | | €5251 |
| 09.11.2018 | | €5251 |
| 10.11.2018 | | €5251 |
| 11.11.2018 | | €5251 |
| 12.11.2018 | | €5251 |
| 13.11.2018 | | €5251 |
| 14.11.2018 | | €5251 |
| 15.11.2018 | | €5251 |
| 16.11.2018 | | €5251 |
| 17.11.2018 | | €5251 |
| 18.11.2018 | | €5251 |
| 19.11.2018 | | €5251 |
| 20.11.2018 | | €5251 |
| 21.11.2018 | | €5251 |
| 22.11.2018 | | €5251 |
| 23.11.2018 | | €5251 |
| 24.11.2018 | | €5251 |
| 25.11.2018 | | €5251 |
| 26.11.2018 | | €5251 |
| 27.11.2018 | | €5251 |
| 28.11.2018 | | €5251 |
| 29.11.2018 | | €5251 |
| 30.11.2018 | | €5251 |
| | | |
| --- | --- | --- |
| 01.12.2018 | | €5251 |
| 02.12.2018 | | €5251 |
| 03.12.2018 | | €5251 |
| 04.12.2018 | | €5251 |
| 05.12.2018 | | €5251 |
| 06.12.2018 | | €5251 |
| 07.12.2018 | | €5251 |
| 08.12.2018 | | €5251 |
| 09.12.2018 | | €5251 |
| 10.12.2018 | | €5251 |
| 11.12.2018 | | €5251 |
| 12.12.2018 | | €5251 |
| 13.12.2018 | | €5251 |
| 14.12.2018 | | €5251 |
| 15.12.2018 | | €5251 |
| 16.12.2018 | | €5251 |
| 17.12.2018 | | €5251 |
| 18.12.2018 | | €5251 |
| 19.12.2018 | | €5251 |
| 20.12.2018 | | €5251 |
| 21.12.2018 | | €5251 |
| 22.12.2018 | | €5251 |
| 23.12.2018 | | €5251 |
| 24.12.2018 | | €5251 |
| 25.12.2018 | | €5251 |
| 26.12.2018 | | €5251 |
| 27.12.2018 | | €5251 |
| 28.12.2018 | | €5251 |
| 29.12.2018 | | €5251 |
| 30.12.2018 | | €5251 |
| 31.12.2018 | | €5251 |
| | | |
| --- | --- | --- |
| 01.01.2019 | | €5251 |
| 02.01.2019 | | €5251 |
| 03.01.2019 | | €5251 |
| 04.01.2019 | | €5251 |
| 05.01.2019 | | €5251 |
| 06.01.2019 | | €5251 |
| 07.01.2019 | | €5251 |
| 08.01.2019 | | €5251 |
| 09.01.2019 | | €5251 |
| 10.01.2019 | | €5251 |
| 11.01.2019 | | €5251 |
| 12.01.2019 | | €5251 |
| 13.01.2019 | | €5251 |
| 14.01.2019 | | €5251 |
| 15.01.2019 | | €5251 |
| 16.01.2019 | | €5251 |
| 17.01.2019 | | €5251 |
| 18.01.2019 | | €5251 |
| 19.01.2019 | | €5251 |
| 20.01.2019 | | €5251 |
| 21.01.2019 | | €5251 |
| 22.01.2019 | | €5251 |
| 23.01.2019 | | €5251 |
| 24.01.2019 | | €5251 |
| 25.01.2019 | | €5251 |
| 26.01.2019 | | €5251 |
| 27.01.2019 | | €5251 |
| 28.01.2019 | | €5251 |
| 29.01.2019 | | €5251 |
| 30.01.2019 | | €5251 |
| 31.01.2019 | | €5251 |
| | | |
| --- | --- | --- |
| 01.02.2019 | | €5251 |
| 02.02.2019 | | €5251 |
| 03.02.2019 | | €5251 |
| 04.02.2019 | | €5251 |
| 05.02.2019 | | €5251 |
| 06.02.2019 | | €5251 |
| 07.02.2019 | | €5251 |
| 08.02.2019 | | €5251 |
| 09.02.2019 | | €5251 |
| 10.02.2019 | | €5251 |
| 11.02.2019 | | €5251 |
| 12.02.2019 | | €5251 |
| 13.02.2019 | | €5251 |
| 14.02.2019 | | €5251 |
| 15.02.2019 | | €5251 |
| 16.02.2019 | | €5251 |
| 17.02.2019 | | €5251 |
| 18.02.2019 | | €5251 |
| 19.02.2019 | | €5251 |
| 20.02.2019 | | €5251 |
| 21.02.2019 | | €5251 |
| 22.02.2019 | | €5251 |
| 23.02.2019 | | €5251 |
| 24.02.2019 | | €5251 |
| 25.02.2019 | | €5251 |
| 26.02.2019 | | €5251 |
| 27.02.2019 | | €5251 |
| 28.02.2019 | | €5251 |
| | | |
| --- | --- | --- |
| 01.03.2019 | | €5251 |
| 02.03.2019 | | €5251 |
| 03.03.2019 | | €5251 |
| 04.03.2019 | | €5251 |
| 05.03.2019 | | €5251 |
| 06.03.2019 | | €5251 |
| 07.03.2019 | | €5251 |
| 08.03.2019 | | €5251 |
| 09.03.2019 | | €5251 |
| 10.03.2019 | | €5251 |
| 11.03.2019 | | €5251 |
| 12.03.2019 | | €5251 |
| 13.03.2019 | | €5251 |
| 14.03.2019 | | €5251 |
| 15.03.2019 | | €5251 |
| 16.03.2019 | | €5251 |
| 17.03.2019 | | €5251 |
| 18.03.2019 | | €5251 |
| 19.03.2019 | | €5251 |
| 20.03.2019 | | €5251 |
| 21.03.2019 | | €5251 |
| 22.03.2019 | | €5251 |
| 23.03.2019 | | €5251 |
| 24.03.2019 | | €5251 |
| 25.03.2019 | | €5251 |
| 26.03.2019 | | €5251 |
| 27.03.2019 | | €5251 |
| 28.03.2019 | | €5251 |
| 29.03.2019 | | €5251 |
| 30.03.2019 | | €5251 |
| 31.03.2019 | | €5251 |
| | | |
| --- | --- | --- |
| 01.04.2019 | | €5251 |
| 02.04.2019 | | €5251 |
| 03.04.2019 | | €5251 |
| 04.04.2019 | | €5251 |
| 05.04.2019 | | €5251 |
| 06.04.2019 | | €5251 |
| 07.04.2019 | | €5251 |
| 08.04.2019 | | €5251 |
| 09.04.2019 | | €5251 |
| 10.04.2019 | | €5251 |
| 11.04.2019 | | €5251 |
| 12.04.2019 | | €5251 |
| 13.04.2019 | | €5251 |
| 14.04.2019 | | €5251 |
| 15.04.2019 | | €5251 |
| 16.04.2019 | | €5251 |
| 17.04.2019 | | €5251 |
| 18.04.2019 | | €5251 |
| 19.04.2019 | | €5251 |
| 20.04.2019 | | €5251 |
| 21.04.2019 | | €5251 |
| 22.04.2019 | | €5251 |
| 23.04.2019 | | €5251 |
| 24.04.2019 | | €5251 |
| 25.04.2019 | | €5251 |
| 26.04.2019 | | €5251 |
| 27.04.2019 | | €5251 |
| 28.04.2019 | | €5251 |
| 29.04.2019 | | €5251 |
| 30.04.2019 | | €5251 |
| | | |
| --- | --- | --- |
| 01.05.2019 | | €5251 |
| 02.05.2019 | | €5251 |
| 03.05.2019 | | €5251 |
| 04.05.2019 | | €5251 |
| 05.05.2019 | | €5251 |
| 06.05.2019 | | €5251 |
| 07.05.2019 | | €5251 |
| 08.05.2019 | | €5251 |
| 09.05.2019 | | €5251 |
| 10.05.2019 | | €5251 |
| 11.05.2019 | | €5251 |
| 12.05.2019 | | €5251 |
| 13.05.2019 | | €5251 |
| 14.05.2019 | | €5251 |
| 15.05.2019 | | €5251 |
| 16.05.2019 | | €5251 |
| 17.05.2019 | | €5251 |
| 18.05.2019 | | €5251 |
| 19.05.2019 | | €5251 |
| 20.05.2019 | | €5251 |
| 21.05.2019 | | €5251 |
| 22.05.2019 | | €5251 |
| 23.05.2019 | | €5251 |
| 24.05.2019 | | €5251 |
| 25.05.2019 | | €5251 |
| 26.05.2019 | | €5251 |
| 27.05.2019 | | €5251 |
| 28.05.2019 | | €5251 |
| 29.05.2019 | | €5251 |
| 30.05.2019 | | €5251 |
| 31.05.2019 | | €5251 |
| | | |
| --- | --- | --- |
| 01.06.2019 | | €5251 |
| 02.06.2019 | | €5251 |
| 03.06.2019 | | €5251 |
| 04.06.2019 | | €5251 |
| 05.06.2019 | | €5251 |
| 06.06.2019 | | €5251 |
| 07.06.2019 | | €5251 |
| 08.06.2019 | | €5251 |
| 09.06.2019 | | €5251 |
| 10.06.2019 | | €5251 |
| 11.06.2019 | | €5251 |
| 12.06.2019 | | €5251 |
| 13.06.2019 | | €5251 |
| 14.06.2019 | | €5251 |
| 15.06.2019 | | €5251 |
| 16.06.2019 | | €5251 |
| 17.06.2019 | | €5251 |
| 18.06.2019 | | €5251 |
| 19.06.2019 | | €5251 |
| 20.06.2019 | | €5251 |
| 21.06.2019 | | €5251 |
| 22.06.2019 | | €5251 |
| 23.06.2019 | | €5251 |
| 24.06.2019 | | €5251 |
| 25.06.2019 | | €5251 |
| 26.06.2019 | | €5251 |
| 27.06.2019 | | €5251 |
| 28.06.2019 | | €5251 |
| 29.06.2019 | | €5251 |
| 30.06.2019 | | €5251 |
| | | |
| --- | --- | --- |
| 01.07.2019 | | €5251 |
| 02.07.2019 | | €5251 |
| 03.07.2019 | | €5251 |
| 04.07.2019 | | €5251 |
| 05.07.2019 | | €5251 |
| 06.07.2019 | | €5251 |
| 07.07.2019 | | €5251 |
| 08.07.2019 | | €5251 |
| 09.07.2019 | | €5251 |
| 10.07.2019 | | €5251 |
| 11.07.2019 | | €5251 |
| 12.07.2019 | | €5251 |
| 13.07.2019 | | €5251 |
| 14.07.2019 | | €5251 |
| 15.07.2019 | | €5251 |
| 16.07.2019 | | €5251 |
| 17.07.2019 | | €5251 |
| 18.07.2019 | | €5251 |
| 19.07.2019 | | €5251 |
| 20.07.2019 | | €5251 |
| 21.07.2019 | | €5251 |
| 22.07.2019 | | €5251 |
| 23.07.2019 | | €5251 |
| 24.07.2019 | | €5251 |
| 25.07.2019 | | €5251 |
| 26.07.2019 | | €5251 |
| 27.07.2019 | | €5251 |
| 28.07.2019 | | €5251 |
| 29.07.2019 | | €5251 |
| 30.07.2019 | | €5251 |
| 31.07.2019 | | €5251 |
| | | |
| --- | --- | --- |
| 01.08.2019 | | €5251 |
| 02.08.2019 | | €5251 |
| 03.08.2019 | | €5251 |
| 04.08.2019 | | €5251 |
| 05.08.2019 | | €5251 |
| 06.08.2019 | | €5251 |
| 07.08.2019 | | €5251 |
| 08.08.2019 | | €5251 |
| 09.08.2019 | | €5251 |
| 10.08.2019 | | €5251 |
| 11.08.2019 | | €5251 |
| 12.08.2019 | | €5251 |
| 13.08.2019 | | €5251 |
| 14.08.2019 | | €5251 |
| 15.08.2019 | | €5251 |
| 16.08.2019 | | €5251 |
| 17.08.2019 | | €5251 |
| 18.08.2019 | | €5251 |
| 19.08.2019 | | €5251 |
| 20.08.2019 | | €5251 |
| 21.08.2019 | | €5251 |
| 22.08.2019 | | €5251 |
| 23.08.2019 | | €5251 |
| 24.08.2019 | | €5251 |
| 25.08.2019 | | €5251 |
| 26.08.2019 | | €5251 |
| 27.08.2019 | | €5251 |
| 28.08.2019 | | €5251 |
| 29.08.2019 | | €5251 |
| 30.08.2019 | | €5251 |
| 31.08.2019 | | €5251 |
| | | |
| --- | --- | --- |
| 01.09.2019 | | €5251 |
| 02.09.2019 | | €5251 |
| 03.09.2019 | | €5251 |
| 04.09.2019 | | €5251 |
| 05.09.2019 | | €5251 |
| 06.09.2019 | | €5251 |
| 07.09.2019 | | €5251 |
| 08.09.2019 | | €5251 |
| 09.09.2019 | | €5251 |
| 10.09.2019 | | €5251 |
| 11.09.2019 | | €5251 |
| 12.09.2019 | | €5251 |
| 13.09.2019 | | €5251 |
| 14.09.2019 | | €5251 |
| 15.09.2019 | | €5251 |
| 16.09.2019 | | €5251 |
| 17.09.2019 | | €5251 |
| 18.09.2019 | | €5251 |
| 19.09.2019 | | €5251 |
| 20.09.2019 | | €5251 |
| 21.09.2019 | | €5251 |
| 22.09.2019 | | €5251 |
| 23.09.2019 | | €5251 |
| 24.09.2019 | | €5251 |
| 25.09.2019 | | €5251 |
| 26.09.2019 | | €5251 |
| 27.09.2019 | | €5251 |
| 28.09.2019 | | €5251 |
| 29.09.2019 | | €5251 |
| 30.09.2019 | | €5251 |
| | | |
| --- | --- | --- |
| 01.10.2019 | | €5251 |
| 02.10.2019 | | €5251 |
| 03.10.2019 | | €5251 |
| 04.10.2019 | | €5251 |
| 05.10.2019 | | €5251 |
| 06.10.2019 | | €5251 |
| 07.10.2019 | | €5251 |
| 08.10.2019 | | €5251 |
| 09.10.2019 | | €5251 |
| 10.10.2019 | | €5251 |
| 11.10.2019 | | €5251 |
| 12.10.2019 | | €5251 |
| 13.10.2019 | | €5251 |
| 14.10.2019 | | €5251 |
| 15.10.2019 | | €5251 |
| 16.10.2019 | | €5251 |
| 17.10.2019 | | €5251 |
| 18.10.2019 | | €5251 |
| 19.10.2019 | | €5251 |
| 20.10.2019 | | €5251 |
| 21.10.2019 | | €5251 |
| 22.10.2019 | | €5251 |
| 23.10.2019 | | €5251 |
| 24.10.2019 | | €5251 |
| 25.10.2019 | | €5251 |
| 26.10.2019 | | €5251 |
| 27.10.2019 | | €5251 |
| 28.10.2019 | | €5251 |
| 29.10.2019 | | €5251 |
| 30.10.2019 | | €5251 |
| 31.10.2019 | | €5251 |
Boat specifications
Type
Motor Yacht
Number of people
Width
4.62m
Recommended:
15
Power
Min rental period:
half day
---
Boat features
Air Conditioning
Anchor
BBQ
Deck shower
Fridge
Kitchen amenities
Navigation system (GPS)
Radio
Shower
WC
---
Cancellation policy
CANCELLATION POLICY:
CANCELLATION COMING FROM THE CLIENT:
Over 5 days in advance, no charges applied
Less then 5 days prior to cruise - 50% of the total charter value
Less then 72 hours prior to cruise - 100% of total charter value
CANCELLATION COMING FROM FIRST YACHT:
Where weather does not allow travel upon the waters, the cruise may be held at dockside or at the lagoon.
First Yacht will only cancel any booking due to weather conditions where the cruising permit is not granted.
100% refund will be provided to the guest in the above case
Where mechanical issues do not allow travel upon the waters, the cruise maybe held at the dockside or at the lagoon. Should mechanical issues force cancellation of the cruise , refunds or rescheduling the Charter shall be sole remedy for Client . In case of a reschedule , deposit refund remains subject to this agreement and will be subject to availability .
The Captain has sole responsibility for the safety of the yacht, its crew and guests. Should he , in his sole judgment , the Captain may restrict to the dockside or lagoon. In case the Captain cancels the trip, any refund remains subject to this agreement.
If client is under the age of 18, client guarantees having obtained permission from his/her parents or legal guardians.
First Yacht reserves the right to cancel the charter due to poor weather conditions and mechanical malfunction without any cancellation fee being applicable.
---
Boat insurance
Noor Takaful 2,500 million AED ( 553,000 ETR)
---
Experiences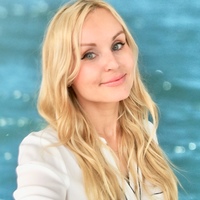 Member since Apr, 2018
Verified by email | phone
Languages: English, Russian
Responds within half an hour
This boat owner offers experiences
---
We are one of Dubai's leading yacht charter, watersports, yacht sales and marina management, providing specialist and independent advice to ensure your Dubai yachting experience is tailor-made to deliver the ultimate in onboard and onshore luxury.
With the largest UAE charter fleet and a highly experienced team of expert support staff, we can ensure your charter is planned and executed to perfection.