Skylark has been undergoing a 11 year refit. The Yanmar 3GM30F was installed in 2005 and has 1500 hours to date. She is well-maintained. All electric cables were replaced with modern tinned, multistrand.
Equipment: Dometic 110 liter refrigerator, Eno Gasgone 3 burner oven, 6 gallon water heater that also heats from the engine when under power, Raymarine C120, radar, AIS, VHF, hand-held VHF, Fujinon binoculars, SuperWind 350 wind generator, Givens six man deluxe offshore liferaft renovated 3 years ago, Jordan series drogue, five Optima 31 AGM batteries, ProMariner 40 amp shore power charger, Quantum mainsail and UK Halsey #2 jib. 100 sq.ft. storm jib, two 11lb propane bottles in dedicated storage box, emergency tiller, hot water shower, new cushions and curtains, new Flexiteek decking overall, new cabin sole.
Participated in the Whiskey Tour of Scotland, visited The Channel Islands several times, made a circumnavigation of Denmark in 2017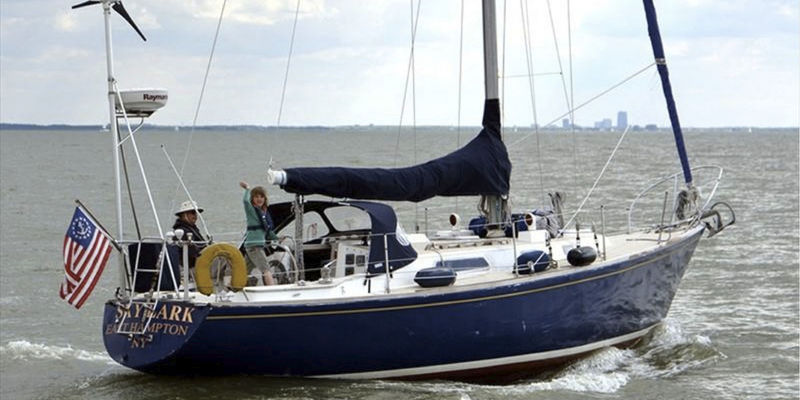 Netherlands (Enkhuizen)
Skylark is located on the IJssemeer which is a convenient departure point for cruising the UK, Scandinavia, the Baltic Sea and the Atlantic Coast of France.