Our first stop is at the island of Zlarin, where guests in their free time can visit the Regional Museum of the island of Zlarin, coral souvenir shop, explore the island, swim, etc. After our visit to the island of Zlarin, lunch is served on board.
Our next stop is right at the entrance to the sea canal St. Anthony, where our guests can pay a visit to the Fort of St. Nicholas, built in the 16th century. The boat stops in front of the original portal built by the Venetians, from where our guests can explore this magnificent fortification. We recommend a tour of the basement rooms, and the surface area from where there is a beautiful view of the canal, the sea and surrounding islands.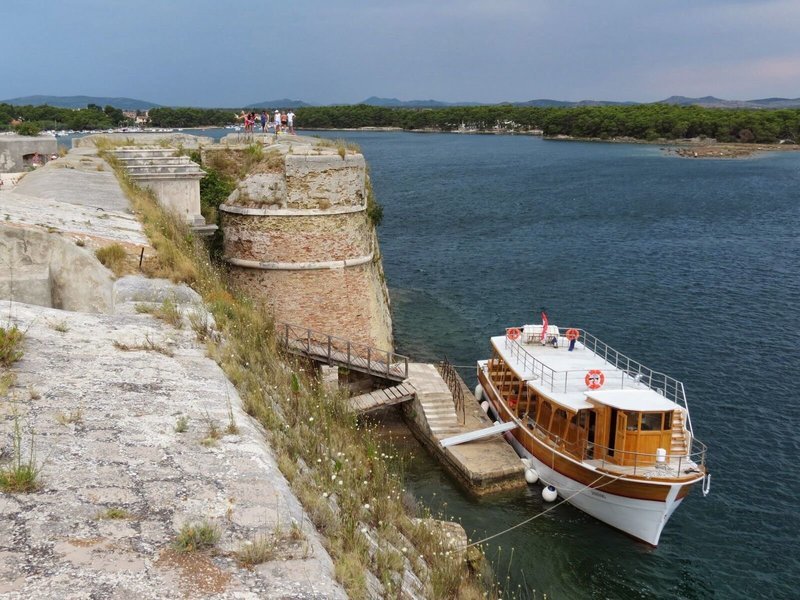 The next destination is the island of Prvić, with two small towns (Šepurine and Luka) which are a 10-minute walk away from each other. Guests will have free time for sightseeing, swimming, etc.
We recommend a visit to the Memorial Centre Faust Vrančić in Prvić Luka. Faust was a scientist and inventor, author of many lexicographical, philosophical and poetic works, and the museum guests have the opportunity to learn more about his life and work. The museum, among other things, is a collection of models of his inventions, and the most important and famous one is the model of the so-called Homo Volans - flying man.