The historic city of Vigo, the capital of Galicia, with its narrow cobbled streets, mixture of medieval, roman and avant-garde architecture has for centuries been a major sea faring location in Spain. Jutting out onto the Spain's Atlantic coast, the historic city makes the ideal break for those looking for adventure. Whilst not as popular as Spain's mediterranean coast, renting a boat in Vigo and Northern Spain is an exciting and refreshing experience full of life, beautiful sights and rural, rustic charm.
The perfect location for those looking for a different Spain, Vigo is blessed with natural beauty, phenomenal local, fresh seafood a welcoming atmosphere. Vigo is a wonderful combination of both nature and city life and makes the perfect place to enjoy days at sea and evenings in authentic, loca surroundings. One of the most popular destinations to sail on the southern coast of the region, Galicia is home to hundreds of beaches, dozens of fishing villages and bountiful marinas. Surf some of the local beaches of Rías Baixas, kayak down the quiet Vigo estuary or take sailing classes with one of our local boat owners. Rent a boat in Vigo with Boataffair and there is no limit to what you can do. For the more active or those looking to escape and switch of, you really can't go wrong with Northern Spain.
Motor yachts, sailing boats and a plethora of boats to rent in Vigo.
Experience the history, culture and cuisine of the historic region of Galicia by local experts with Boataffair. Whether it is exploring abandoned coves, touching down on remote beaches, mooring at idyllic spots overlooking mountains Boataffair allows you to create your own holiday with help from our local boat owners in Vigo.
Rent a boat in Vigo with Boataffair and have an authentic experience that is not in the guidebooks. Simply choose your boat, select your dates, book and liaise with the owner who will plan your voyage around your interests. Boataffair spoke with two of our captains who rent their boats on our platform to get an inside, local perspective on the area and the must see sights and places to visit.
Visit the Cies Islands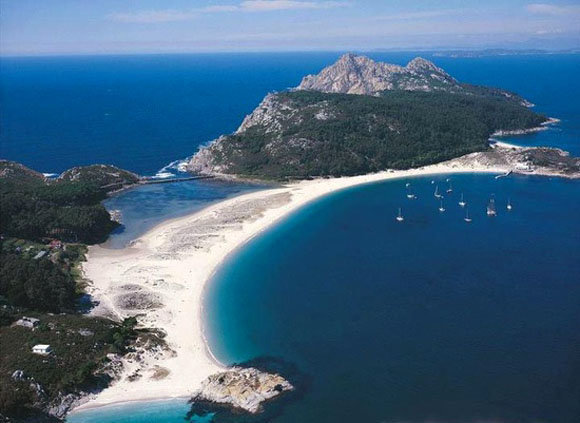 Located at the mouth of the Vigo estuary and named by the Romans as the islands of the gods, the Cies Islands are the crown jewels in the natural beauty of Vigo. The beautiful national marine-terrestrial park is made up of three islands: Monte Agudo, O Faro and San Martiño and are part of the Atlantic Islands National Park, known for its beautiful sandy beaches, emerald and crystalline waters and unique wildlife. With over nine beaches to visit, some by private boat only, the Cies Islands make a beautiful location to moor and spend a few days relaxing in amazing natural surroundings.

Visit Costa da Morte and stop off in the Rías of Galicia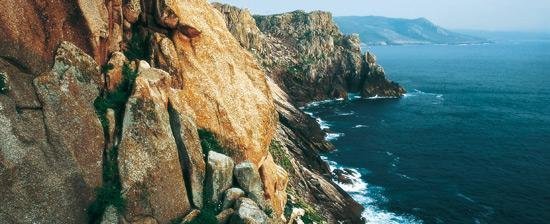 Explore the famous Rías of Northern Spain and sail from Vigo northwards towards Costa da Morte. Stop off along the way in Ría de Pontevedra, Ría de Arousa, Ría de Muros e Nola and explore the peaceful estuaries and rivers that connect the seafaring people to the open, limitless Atlantic ocean. Nestled right in the heart of Spanish fishing territory, this traditional region is full of mystery, legend and myths. The beautiful scenery and unique culture of Europe's western frontier is dotted with charming ports and authentic fishing villages. The further north you go the more blessed you are by the deserted beaches, coves and cliffs that make up this rugged, unique part of Spain.