Boat rental in Mallorca to explore the Balearic Islands
The brilliant Balearic Islands have been one of Europe's most popular tourist destinations for over 40 years. With the onset of cheap package holidays and even cheaper flights, tourists from across Europe have flocked to the islands to enjoy the gorgeous climate, wealth of natural beauty and variety of local attractions and activities.
Whilst the islands have experienced vast amounts of tourism during the last four decades they also still remain attractive for those looking for a different type of holiday. Fortunately, the Balearic Islands still offer local, authentic experiences that reward those who want to enjoy the wonderful sights and get off the beaten tourist track. Boat rental in Palma, Mallorca, offers a superb way to discover Mallorca and, of course, the neighboring islands. Boataffair spoke to our local captains and boat owners who offered us their insights into this beautiful island and where to go.
Mallorca (Majorca) is one of Spain's Balearic Islands in the Mediterranean,
approx 150km off the East coast of Spain.
Private yacht hire in Palma, Mallorca allows you to explore the beautiful beaches
Mallorca is the most well known of the Balearic Islands. Home to beautiful beach results, sheltered and tranquil coves, beautiful natural limestone mountains and historic Roman and moorish remains the island truly has something for every taste. Palma, the capital of Mallorca, houses a variety of local tapas bars, delicious fresh seafood restaurants and is culturally vibrant with a plethora of art galleries, cathedrals, cobbled streets and music festivals. Charter a boat in Palma and leave behind the crowds and discover the untouched beauty and unspoiled nature of this stunning island. If it is a beach holiday that you are looking for, Palma has over 200 beaches stretching out over 50km so you can't go wrong. Our captains' must visit top three beaches are:
Cala Llamp

Nestled just around the corner from the sleepy village of Port d'Andratx, Cala Llamp Bay has undoubtedly one of the most stunning views in all of Mallorca. The Tramuntana mountains create high cliffs all around, forming a crescent bay with calm, beautifully clear water. Indeed, the water in the rocky Cala Llamp is crystal clear and thus perfect for snorkeling. Whilst this secluded rocky bay does not have a sandy beach the natural seawater pool certainly makes up for it.
Port de Pollença
The sandy beach of Puerto Pollensa with its shady promenade is long, falling off gently and offers a wide choice of water sports activities making it an ideal destination for families (windsurfing in particular) Local restaurants, independent shops and charming cafes are all close to the beach letting you hop off your boat and explore.
Cala Mondragó
This stunning sandy double bay is located in the environment-protected area of Mondragóand ranges among the most beautiful spots on the East coast. The pinewood stretches almost to the turquoise coloured sea, the sand is fine and white and the form of the bay gives it natural shelter. Ideal for families with small children.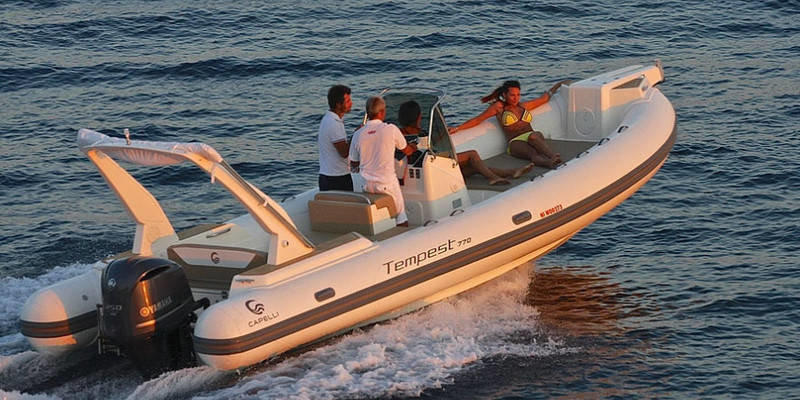 Of course, there is much more to do than just visit beaches in Mallorca. Why not choose to craft a truly unique holiday based around a private yacht hire. You can choose exactly what you do, when you do it and where you do it. Browse our boat rentals in Mallorca. We have hundreds of boats for rent by owner - sailboat, catamaran, gulet, motor yacht - find the pefect vessel for your group.
Boat rental is easy with Boataffair. Simply choose your boat, select the dates and book. Contact the boat owner directly via built-in messenger function (before, during or even after the booking) to start planning your experience and get set for an adventure of a lifetime.