Boat renter Jerzy chose Boataffair for these values. The day and the rental were very important to him because it was his son's third birthday on the day. Jerzy, who loves to sail himself, wanted to take his son out to the sea for the first time so that he can introduce him to boating and to the feel of being out at sea.

On the day of the rental, boat owner Theklis took out the family on his motor yacht to visit blue lagoons, observe dolphins and swimming at a remote spot. Theklis even managed to surprise the family by getting a happy birthday sign and hanging up a few balloons on the yacht. As a complimentary service fruits, drinks and champagne were also served throughout the rental.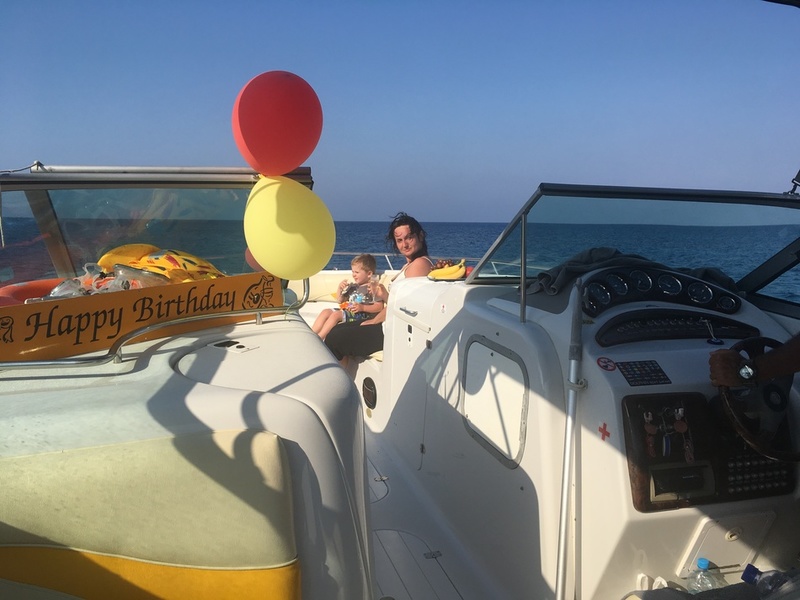 Last week's experience is in line with our big promise. We are a boutique boat matchmaking company that connects quality boats with the right person. With us you can rest assured that we visit and vet each boat in person or through a trusted individual from our immediate network before it gets listed on our boutique platform.
A local concierge will always welcome you and ensures that the handover of the boat is smooth before and after the rental. We want our boat renters to be in good hands and we do our utmost to ensure that our listed boats live up to our own high standards in terms of quality and safety. Our big promise is an outstanding experience for both parties and we enable boat seekers to find the right boat that suits them, whether it's a speedy motor boat or a premium yacht.
We are pleased that we managed to help a family of five create a fantastic birthday for their 3-year-old boy.
We are proud of this milestone and are very pleased to announce that our website is now fully live for boat seekers to look for boats mainly in Greece and Cyprus. We are adding quality boats on a weekly basis after they have undergone our screening process. Look out for more updates this summer! Yours, boataffair.com