Ryan and Sophie are a couple in their early thirties with a pronounced taste for adventure, challenges, pushing the limits of what can be accomplished.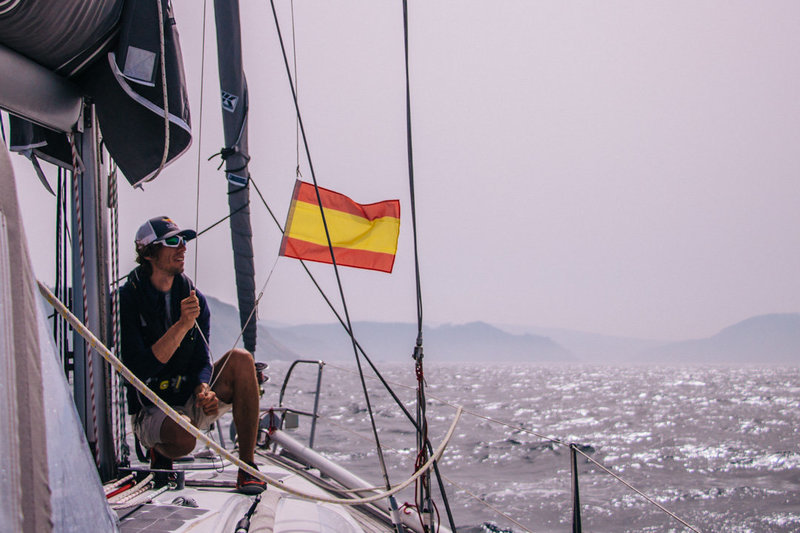 Sophie and Ryan met on Tinder in March 2015 and quickly knew that both were meant for some big adventure together. In an unfortunate turn of fate, a brutal goose encounter had left Ryan with a broken shoulder and broken dreams during one of his marathon runs. Sophie had realized that a burn out in her job was creeping up on her.
What we love here that this couple managed to turn around shuttered dreams into a new beginning – a new life outside the norms of society!
A month after their first SMS conversation on the subject, it had become clear that their idea was to break free from a conventional lifestyle. They reached a turning point in their life. Inspired by a story of another couple who had sailed the globe for 5 years, they decided to buy a boat and join the sailing community and suddenly this had turned into some kind of serious ambition. Ryan was already considering every aspect of the project ever since the idea crossed their minds. Together they took a formal decision to pursue the dream together in late July 2015. Their spirit is best described in their own words:
"We decided that we would document here every step of our journey. From decision making to budgeting, choosing a boat, learning how to sail and planning our trip to our departure, we'll try to share as much as possible. Maybe it works, maybe it doesn't. But we're definitely giving it our best shot!"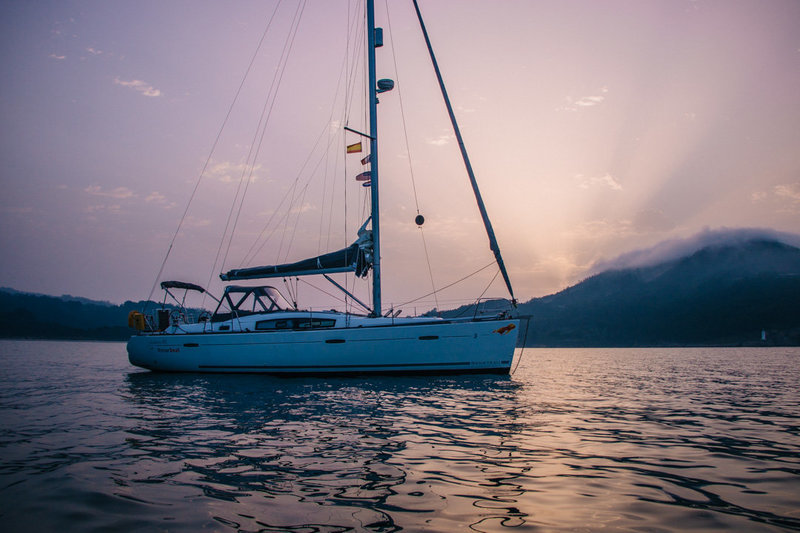 The inspiring element of their story is that neither of them knew anything about boats or sailing back in July 2015. Yet, they decided to go for it.
What is their background?
Back in the day, Sophie was an HR Systems specialist, and Ryan the Director of Sales at a small aviation company. Having faced a turning point as described above, they took a two-weeks sailing course as preparation in Gibraltar in January 2016. Sophie then sold the flat she had bought less than a year before, and together they bought their beautiful boat, Polar Seal, in March 2016.
Having considered their comfort levels on a long voyage at sea, they launched their sailing yacht in May 2017. When they felt that sailing was smooth, they were ready to leave. They are currently living on their sailboat and making their way from Stockholm down to Mediterranean. The current destination is Gibraltar - what comes after that they left open on purpose.
Inspired by what they experience, Sophie and Ryan now run a successful blog over at Blog Ryan & Sophie There, they share their adventures, inspire and encourage others to break free from the daily routines. They entertain with fun facts and sailing gems and, last but not least, their uniquely crafted videos, which are uploaded regularly onto their channel at YouTube Channel Sophie & Ryan.
Their boat, Polar Seal, is a Beneteau Oceanis 40. They did not want to do any major refitting on the yacht and did not want to struggle how to maneuver. They wanted living aboard to be as comfortable as possible. Sailing had to be smooth. As opposed to the majority of her sisters Beneteau Oceanis 40 that have 3 cabins, theirs only has two cabins. Buying a Beneteau Oceanis 40 made sailing accessible to them enabled their dream within their budget.
At Boataffair we love to share experiences and we are so happy we discovered Sophie and Ryan. We want to inspire others who are thinking to do the unthinkable. Go beyond the conventional. Have the courage to break free. You might just find something beautiful on the other side. We encourage you to follow Sophie's and Ryan's voyage and let us learn how to break the conventional rules just a bit with them.
Sophie says it well in one of her videos when she states: Nothing is carved in stone and we don't really know where we are going. But life has never been better.
You can follow their journey and get inspired here too: