Apologies, my dear friends. Forgive me for leaving you with no word. Thank you for your messages. Have not read them yet. I will reply as soon as possible, but I presume you will receive them later than expected.
Until then, a lot of water flows in a stream…
Apologies, my dear friends. I was offline. There was no signal in my phone. Well, actually there was but… I dropped it into water. My mobile simply died. Well… not really. In fact, to be honest with you I switched it off. It's not because I didn't want to talk to you. No, don't get me wrong. I switched it off because I really wanted to be by myself.
Do you find it difficult to explain why you were not available all the time? Do you have this habit that once you receive a message you reply straight away otherwise you forget? Or do you find it unprofessional to be offline? Instead of saving our time, it seems like technology makes us busy all day long. The flow of information nowadays is so quick that we don't even realize it anymore: in real-time we know what happens in the other side of the world. In a single second we are able to follow stock exchange rates, political and cultural events, talk to someone from Siberia or the Caribbean, check weather or anything else that we wish. No time zones, no weekends, no night time. Technology and globalization shrank our world into a tiny smartphone. Who would imagine being a cyber nomad fifty years ago? How often during the day do you need to make an instant decision? There are obviously advantages and disadvantages to this, but still there is the same amount of time at our disposal. Scientists claim that during the last decades the human brain has been adapting to be able to process quick and short information that we receive every single second. But it works a bit like a processor and needs to be reset sometimes. And our body – certainly too.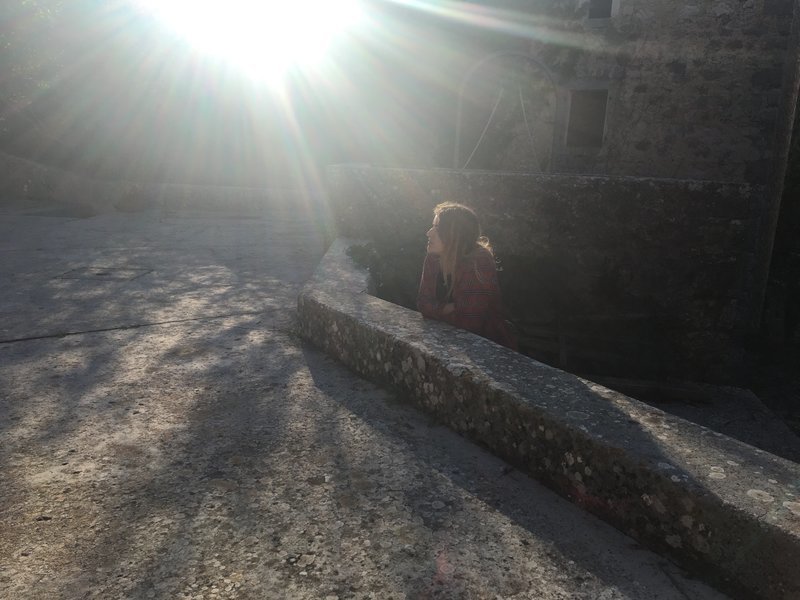 A blackout.
Now I'm by The Red Sea. One of the bedouin villages where there is nothing guaranteed but goats on the streets snacking on anything edible. Bedouins are the real nomadic people. For hundreds of years they have been relocating in northern Africa and Middle East. They know how to survive in harsh desert conditions. With no need for technology. Connected to the severe nature and the community. Here in Sinai the first months of the year are still a bit windy and this is the weather which decides your lifestyle if you come here as a tourist – so whether you kite/wind surf or dive/freedive or climb. Hard choice, isn't it? In a couple of weeks, it will be so hot that the only thing you can do to survive will be staying in water. Or sleeping as you can barely breathe because of the heat. But if it is about working and relying on technology and internet connection it is a bit different. Things which are taken for granted in Europe are not so obvious here. Drinking water is a treasure and shortages of tap water are quite common. So, if you reckon high speed wifi connection is an obvious thing, you are deeply wrong. Last year when I was living in Dahab for most of the year it took over 2 months to get the internet router installed. There were so many people involved in this process, so many mistakes, including messing up our address and installing it at the neighbour's who didn't even notice it. But this is how it works here. No rush. And if you don't speak the language of the country – it takes even longer as you communicate with the long chain of the people explaining the whole story again. And all you need to do is to accept it. Because it is you who is a newcomer and you need to do as the Romans/Bedouins/Egyptians do. So, once you get your router you can always expect no signal in the whole village and this is what has just happened in recent days. The only place you could expect the internet was a famous bakery, so imagine – you'd need to eat pastry and drink coffee the whole day to be able to scroll your social media or work!
A blessing or a curse?
I find myself privileged to be able to travel wherever I can freedive or connect with the nature. Upon entering the water, I remember why I do so. It is the best way to stay offline and get connected with... myself.
In fact, the idea to write about being offline crossed my mind when I have finished the 10 days of "mobile detox" where I did not talk to anyone. No books, no newspapers, no talks. Does it seem hard? Yes, if you reckon the world will collapse if you don't reply to a message or you don't read some important news. The first moments are hard as my brain all the time wanted to check the messages received. Not having a mobile most of the time was pretty strange. But at the end of the day I totally forgot I ever had a phone and was not sure if I really wanted to switch it on again to hear all the media mess. The only certain thing is that there will always be an outstanding message to reply, an article to read/like or dislike or an instant decision to be made. (A quick test: how many times did you check your phone during this read?)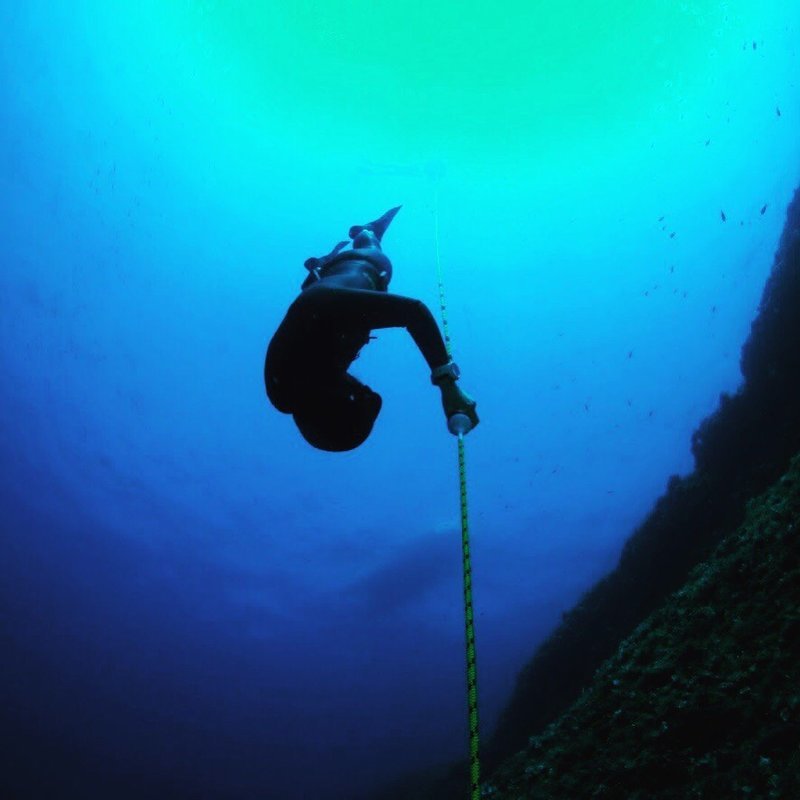 Anyways while I came back to reality it seemed that nothing really serious happened, the world was still there. But the different and new thing was that in some strange way I found myself more focused on current things I was doing. For me that is the essence of freediving too – to learn how to disconnect from disturbing thoughts and be at the present moment. Now – and probably for the same reason - I can understand sailors, climbers, cyclists etc. who go for lonely solo trips. I understand why they do it. It is the same crucial reason I did it; to disconnect from the noise in order to hear the voice of silence.