Have you ever thought of yourself mastering a sailing yacht?
Steer the wheel of the yacht and trim the sails?
...But it's your first time on a sailing yacht?
Learn how to sail with our professional skippers for one or more weeks and you can gain the basic skills for sailing, during a sailing cruise around the breath taking Greek islands!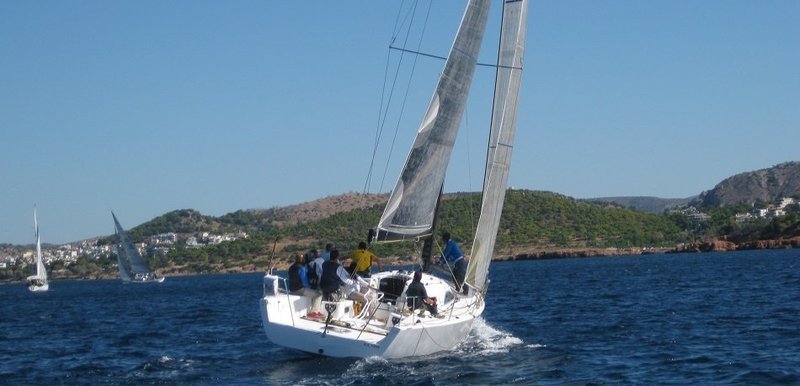 Unique Lifestyle!
Sail during the day, enjoy the vivid nightlife during the night! Before and after each sailing trip enjoy swimming in the crystal waters at the Greek islands, golden beaches, traditional ports, romantic nights or busy nightlife!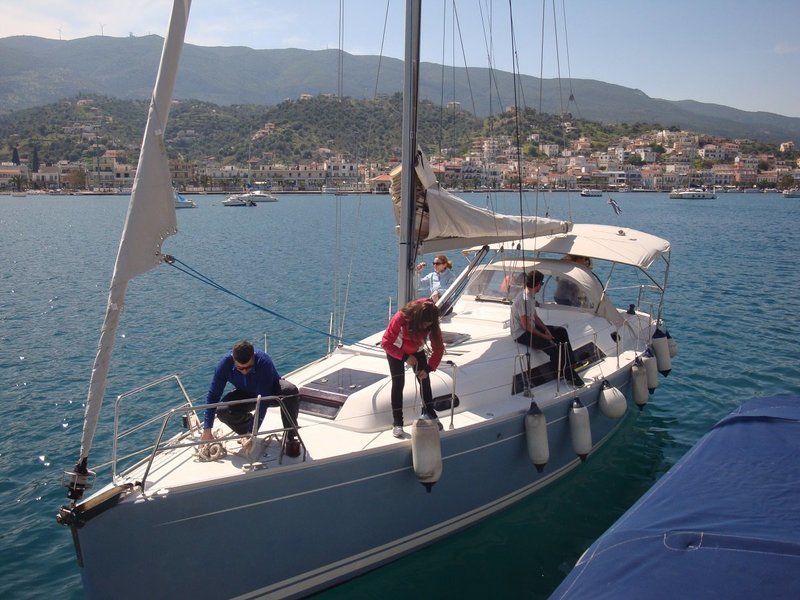 The true experience
Our skippers will show you how to sail as well as show you the real life on the islands, the Greek tradition, hidden spots to visit, all in all - a local perspective on your holidays
Destinations
Ideal sailing areas for lessons are the Cyclades islands and the Saronic Gulf. In summer months the winds are strong in these areas, so you can combine amazing destinations with challenging sailing conditions! The western Cyclades, Kea, Kythnos and Sifnos islands offer picturesque coves for relaxing, while their ports offer good conditions to practice berthing ('stern-to' or the Mediterranean berthing).
The prevailing wind of summer months in the Aegean Sea is the strong north wind, what the locals call the "meltemi". When the meltemi is too strong, we prefer to sail in the area of the Saronic Gulf. Amazing destinations expect us, the historic islands of Hydra and Spetses with their picturesque ports, as well as uninhabited islets, such as Dhokes and Moni. Enjoy ideal sailing conditions, learn how to sail and visit unique destinations.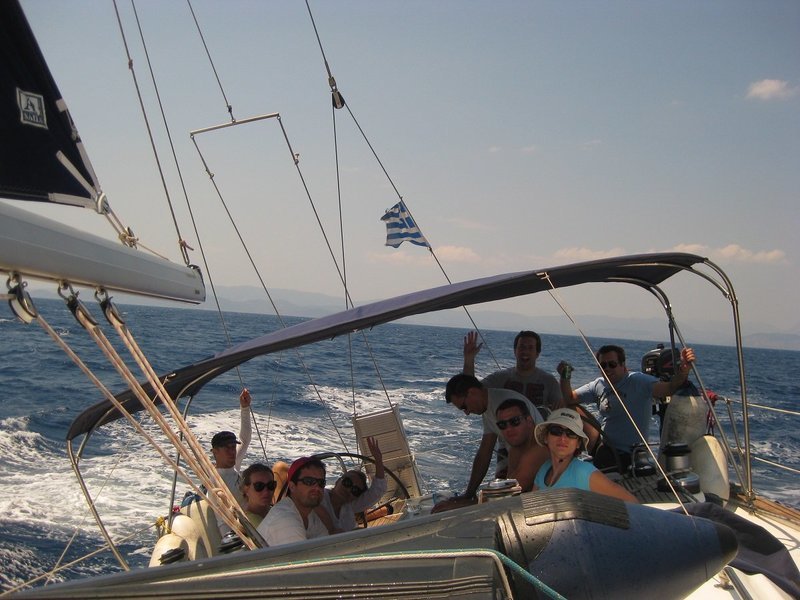 Basic skills taught during the sailing week:
Steer the helm
Drop and heeve the anchor
Basic knots
Basic principles of aero/hydrodynamics, related to sailing
Hoist, take down and furl the sails
Sailing under different wind force and direction
Trim the sails
Maneuver in the ports (limited, according to weather / port conditions)
Using the map and the electronic instruments