About us
---
Our Story
Boataffair was founded in 2017 by husband and wife Adrian and Natalya.
The founders' passion for boats, the sharing economy and for designing authentic and beautiful experiences led them to found Boataffair. As boat owners themselves, they realized how little they take their motor yacht out and how this beautiful experience can be easily shared with other passionate boaters. Adrian and Natalya knew that if there was a secure process with a trusted partner, they would share their boat with others.
For this reason, they created a boutique platform with an emphasis on quality above all things. The company has grown fast since and now has a passionate and professional team of 6 and a vibrant community of passionate boaters worldwide.
Within our team, we speak eight languages fluently and have an extensive network in the start-up and the boating industry. It is our belief that we open up opportunities for boat owners and boat seekers by connecting them on Boataffair.
Our verification process ensures that like-minded people with the same values are connected, boats are used more to their full capacity and boat seekers will be able to enjoy an authentic and smooth experience without having to own their own boat.
Our Team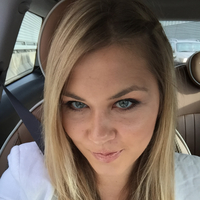 Natalya Walker
Founder & COO
---
Natalya is the COO of Boataffair, responsible for managing operations. Natalya has extensive experience in Business Development, E-Commerce and Marketing. Prior to Boataffair, Natalya was the Head of Business Development for several start ups for 2 years, and Managing Partner of Strategy Council, which she exited in March 2017. Natalya gained executive experience as a Business Development Executive for FTSE company Informa Plc in London for 7 years. Natalya holds a MSc in E-Commerce from University of Westminster and an MBA from Imperial College London.
Adrian Walker
Founder & CEO
---
Adrian is the CEO and operational Manager of Boataffair. Prior to Boataffair, Adrian has worked as an Investment Manager for a Venture Capital Fund, and thereby assumed the role of the CEO for 18 months for one of its investments. Adrian gained management experience as an Internal Auditor for the Sika Group and Auditor and Consultant for PwC Zurich, and qualified as a Chartered Accountant in 2011. Adrian holds a Business degree from the Zurich University of applied sciences and an MBA from Imperial College London.
Sergey Kosse
CTO
---
Sergey is the chief architect and the software developer of the Boataffair platform. He has over 20 years of experience in software engineering. His experience in designing and developing corporate projects ranges from payment systems and billing systems to CRM and full cycle software development. Sergey holds a bachelor's degree in Information communication networks from the Odessa Academy of Communications in Ukraine.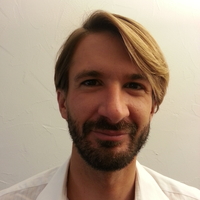 Christian Glinz
Partner & Strategic Advisor
---
Christian is a Director at Boataffair, responsible for the Investment Process, and acts as an Advisor to the CEO. Prior to Boataffair, Christian has worked in tech teams for 5 years, such as Laax based Inside Labs as a Content and Customer Support Manager, and at Zurich Kantonal Bank Financial Engineering as Senior Financial Engineer and Project Manager. Christian gained extensive experience of the CFO's business and managing a start-up at NASDAQ quoted Identive Group, as the Assistant to the CFO for 4 years. Christian holds a Master's degree in Banking and Finance from the University of Zurich.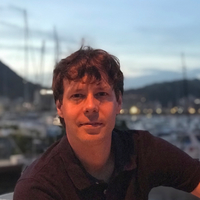 Reto Kaufmann
Partner & Director Business Development Latam
---
Reto is responsible for the business development in Latin America. Prior to Boataffair, Reto has worked for 6 years as a commissioning engineer and 2 years as the head of commissioning for gas- and steam turbines in Brazil, including support of a customer at one of the largest combined-cycle power plants in South America. Reto gained extensive engineering experience as an expert in control software and in operation and maintenance of power plants in various countries. Reto holds an engineering degree from the University of Applied Sciences Northwestern Switzerland.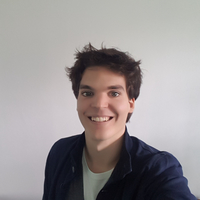 Carlo Zanon
Manager Business Development
---
Carlo is a Manager at Boataffair, responsible for Business Development in Europe. Carlo spent his summers working for yacht charter agencies in Italy, gaining extensive knowledge of the sector. His passion for yachting, combined with his knowledge and determination allow him to work with precision and joy. Carlo holds an undergraduate degree in Management and a Master's degree in Maritime Operations and Management.