Information about COVID-19
The world is currently going through the COVID-19 pandemic. A considerable amount of people are at present under a lockdown or in self-isolation with everyone being regularly reminded about social distancing and hygiene rules. At Boataffair, we are here to help our yacht charter community and we are in the position to offer you travel advice and information about the corona virus.
Together with our partners in over 60 countries, we will offer you updates and information about the current international quarantine and travel rules. Our approach to bespoke luxury yacht holidays will make sure you have the experience you deserve. We will curate your trip carefully taking into account your country of residence and will advise you on a safe destination free from travel restrictions.
Updated Cancellation Policy: If you are not able to travel due to border closures or travel restrictions, we provide free and flexible re-booking policies together with our yacht providers around the globe.
Boataffair COVID-19 Protocols
Holiday aboard a yacht is perfect for the current times. This is the ultimate socially distanced holiday; you are in your very own private floating villa away from tourist crowds. All the fun, the food and adventure, privately and safely.
To ensure your safety and to offer our guests additional peace of mind, please note the following new procedures: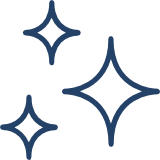 Yacht cleaning.
All of the yachts are now subject to even more stringent cleaning and sanitizing procedures. Before, during and after each charter.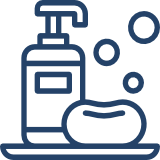 Hygiene protocols.
Crews are trained in additional
hygiene protocols.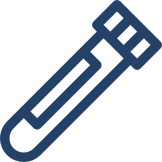 Testing.
Crews are regularly tested to
ensure the safety of our guests.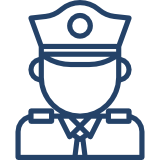 Crew.
Crews are trained and have new protocols implemented on what procedures to follow should any of the guests or crew become unwell.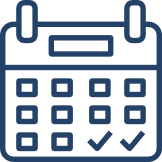 Flexible booking & cancellation policy.
All of our local yacht operators offer new flexible cancellation policies to reflect possible travel disruption brought on by COVID-19 and government measures. Please enquire about specific cancellation policies for a particular yacht.
A message from our CEO, Adrian Walker:
'Now's not the time to criticize or to complain. It's the time to come together and support each other. This virus doesn't know the concept of nations or nationality. A reminder that we are one people, we're all human.
We're in the travel space and as such we are very much affected by the global developments. Our top priority at Boataffair is to have everyone safe. We have team members, friends and partners across the globe - from Italy, Brazil, the US to Asia & many more. We talk everyday to each other, we over communicate on purpose to instill a sense of calm. We are here for each other. They're there for us.
For our clients we offer various re-booking schemes together with our partners on all continents. We tap into local country knowledge and updates and we offer bespoke travel advice. Get in touch via welcome@boataffair.com and we are here for advice and travel support.'
Restrictions on travel
At the moment, most countries have imposed a travel ban, policies are changing fast and daily.
Please keep in mind that many airlines have reduced their services and routes that normally would take you to your dream destination may not be operating. Furthermore, in a myriad of countries service providers in the travel industry had to stop their services such as hotels, restaurants, bars or cafes.
If you consider travel, a yacht charter or a yacht vacation, please inform yourselves about the current cancellation policies. Get in touch with the Boataffair customer support team at welcome@boataffair.com
For your convenience, the IATA discloses a country-by-country list of travel restrictions regarding COVID-19.
Travel inspiration
We all love to travel. Spending time with your friends and family aboard one of our yachts (superyacht, motor yacht, catamaran or sailing yacht) is one of the most mindful activities in the travel space.
We are here to make this experience smooth and safe for you. If you are looking for travel inspiration for our yacht experiences, then many beautiful pictures, adventures, yachts, and itineraries can be found here
From a romantic getaway, a family yacht holiday around the Saronic Gulf of Greece to team building events, we create memories that last a lifetime.
Advice for the public: Coronavirus disease (COVID-19)
Health and safety take top priority. We want to show you the official guidelines and measures of the World Health Organization (WHO) to help slow the spread of COVID-19. These guidelines include
Wash your hands regularly
Maintain social distancing
Don't touch eyes, nose and mouth
If you have a fever, a cough or you experience difficulty breathing, seek medical advice immediately
Follow the advice by your medical centers and governments
WHO website
Full information and source on the WHO website
covid19.rnbo.gov.ua
Current situation on COVID-19 developments in numbers. Based on figures provided by John Hopkins University.