Cyprus truly is the country that has it all. From remote, untouched natural beauty to vibrant nightlife and world renowned clubs, Cyprus is a feast for the eyes and ears! Rural, rustic charm awaits you along over 400 miles of gorgeous coastline as well as modern, cities with culinary delights, bountiful boutiques and historical sights.
Romantic old harbours and modern, contemporary cityscapes, Cyprus is a country of contradictions. Yet, within these contradictions lies a welcoming country that is full of life and adventure. It is true, this embracing of life is present in every aspect of Cypriot life and will inspire you to feel part of the culture and place. Carry that with you forever.
Rent a boat or charter a yacht in Limassol and the Cypriot coast truly is your oyster. Our local boat owners have shared just two of the wonderful experiences that you can enjoy with Boataffair from Limassol as your base.
With a population of over 200,000, Limassol is a veritable hub of life and entertainment. A fusion of old, cobbled streets and modern buildings gives Limassol a dynamic yet old timey feel; just one of the many aforementioned contradictions in this Mediterranean island.
The newly constructed Limassol marina with a range of soft pastel coloured boutiques and restaurants makes the perfect starting point to explore Cyprus. Before leaving Limassol enjoy the upmarket fish restaurant Pixida, indulge in a perfectly cooked steak supper in Columbia steak house and then strike a pose in the fashionable Edge and First boutiques for those last minute purchases.
Limassol to Ayia Napa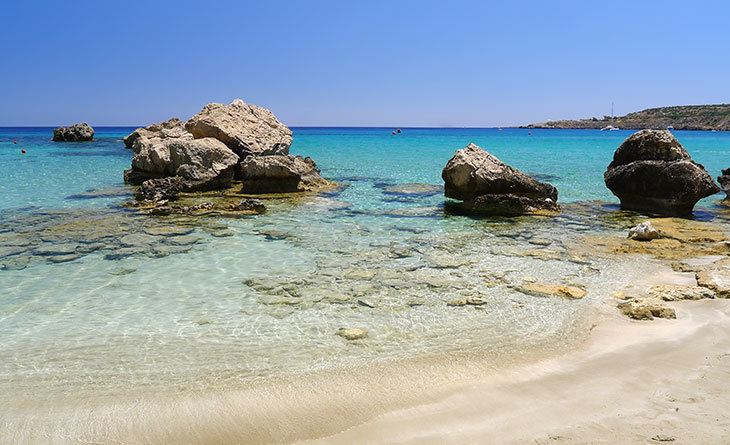 Discover sun soaked beaches and rent a yacht in Limassol. Starting in the beautiful marina you will head east towards the world famous Ayia Napa and the spectacular Nissi Beach. Along the way stop off at the treasure trove of rural coves, Konnos Bay is a must visit, and discover beautiful mountainous views. Hop off the boat and moor in Larnaca marina with a plethora of local and international restaurants whose delicious offerings will saite even the biggest of sea adventurer's appetites. Just around the corner enjoy a leisurely rest on Sunrise Beach, enjoy the natural beauty of Cape Greco National Park or simply do nothing and relax off the coast of Protaras. From there, head on towards Europe's premier party destination and enjoy the very best DJs in the world. Or, if you are looking for a more quiet retreat, find a quiet cove and disconnect from the world whilst surrounded in beautiful crystal clear waters.
Limassol to Latchi Port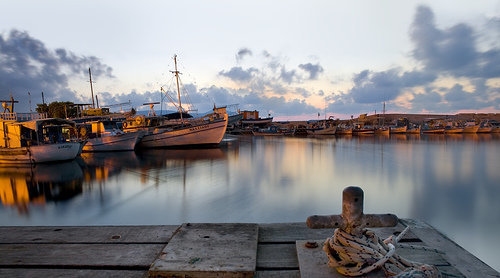 Looking for rural, unspoilt adventures? Choose one of our yachts to rent in Limassol and head west out of the marina to discover charming and memorable experiences. Episkopi Bay and Lady's Mile with gorgeous beaches and local tavernas make a super spot to start your journey.
From Lady's Mile savour the sights of the crystal clear waters of Blue Lagoon, Pissouri Bay and the legendary Aphrodite's Rock before enjoying one, if not all should you desire, of Paphos' 27 golden sandy beaches. Finally approach Chrysochou Bay with its wonderful views of both the sublime seascapes and fine forests before heading into Latchi Port. And on the way, why not stop off for a romantic dinner in the fabulous Anasi Hotel?
For more information on boat rentals in Limassol, view our boat listings in Limassol and connect directly with our boat owners. They are happy to help you plan you one of a kind trip, tailored exclusively for you.