After having graduated from university I decided to opt for a career working in a sector that was truly of my interest, the yachting industry. I applied to Boataffair in June 2017, asking for the opportunity to become an intern, but unfortunately my Master's ended in September so I was not able to do this. As soon as my course ended I got back in contact with Founder and CEO Adrian Walker and that was when my journey began.

The morning of the 8th of November 2017 I hopped on a train for Zurich and when I got home that evening I was working for Boataffair already. The meeting allowed me to meet and get to know in person the two Co-Founders, husband and wife Adrian and Natalya. We had an amazing couple of hours where they introduced me to the Boataffair model. Then, we discussed what my role would be and they were very open about this. They gave me the possibility to tailor my daily routine in order to have a gradual growth in responsibilities. This was really helpful, as I needed some time to settle and get used to the working life.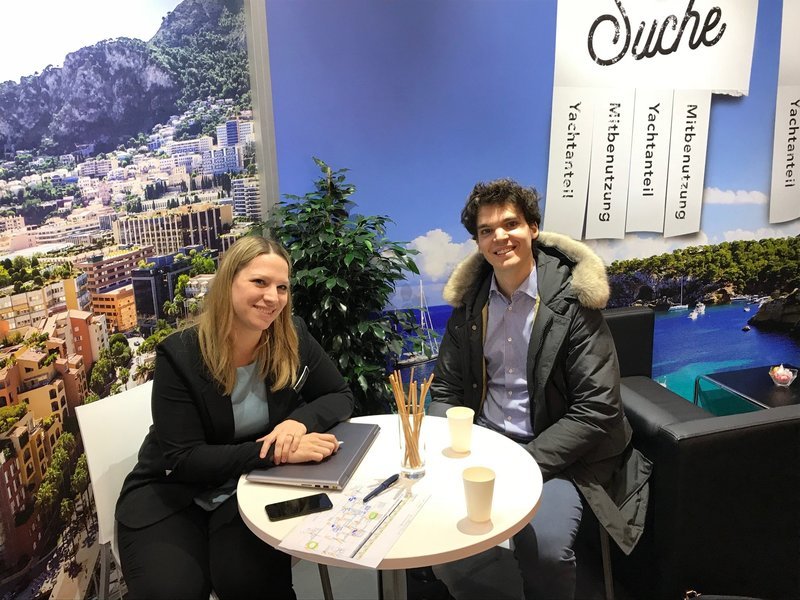 At first, my role was primarily focused on sales. I was in charge of increasing the listings and in finding renters for the upcoming summer season. This task was extremely complicated. I had never done such a thing and the first weeks were quite challenging. I had to learn the language, strategies and techniques used by sales people, which I did not know yet. Plus, I had to learn the ins and outs of a sector that, despite my previous experiences, I did not know completely. And what was really rewarding was to learn the Boataffair language and to understand our values. I love them. Boataffair is all about creating a truly transparent, high quality and safe community. No fake boats. No softwares used to acquire boats. Everything is done by interacting genuinely with boat owners and renters.

It was massively thanks to the help of the two Co-founders that I started to see some tangible results. My first boat listing took place in late December, when I was able to find a trustworthy boat owning company based in Nettuno, Rome to list his sailing boats on the website. After that, more followed and it was an amazing feeling to see my efforts rewarded. I could not have done that without the help of Adrian and Natalya. They helped me out so much during this time, training me and teaching me everything I needed to know to succeed. For example, they had a look at the sample email I sent to potential customers and corrected the parts that could have been more effective.
They also allowed me to tailor my job so that I could have other tasks to do other than sales. I am now able to list boats on the platform, which is a very important and rewarding task, I write blog posts when I can, I research new markets for opportunities. These are just a few of the daily duties and responsibilities I have. The best part is that these tasks vary every day and they are continuing to grow, allowing me to vary my daily routine with an increasing amount of fun duties. I am learning a lot from more than one aspect of the job, which is one of the beauties of working in a start-up. For every difficulty I have the Co-Founders are always there to help me and explain what the best solution is, and this is truly amazing.
One of my highlights so far? There are many but if I had to choose one I would definitely mention my trip with Adrian to Dusseldorf for one of the biggest Boat Shows ever. I am so happy about this opportunity I was blessed with. I am now part of a dynamic team that has one goal in mind: providing boat owners and yachting enthusiasts with a transparent and trustworthy tool to make their experiences unforgettable. I cannot wait to the next steps of this start-up. With all of the new projects starting the next months are going to be full of excitement and success.