In October of this year we were contacted by Luxury Lifestyle Awards. They had seen our Boataffair brand in the media and on our various social media channels. Intrigued by our mission to deliver unique and unforgettabe experiences (look at our experience page too: Boataffair Experiences), they started a vetting process. They looked at how we operate the company, how we place utmost importance on our clients' journeys and how we screen our yacht inventory. Not every boat makes it onto the Boataffair website. The fact that we make sure every detail, every client wish (no matter how small) within the yacht charter process is meticulously taken care of at Boataffair, won over the jury of Luxury Lifestyle Awards.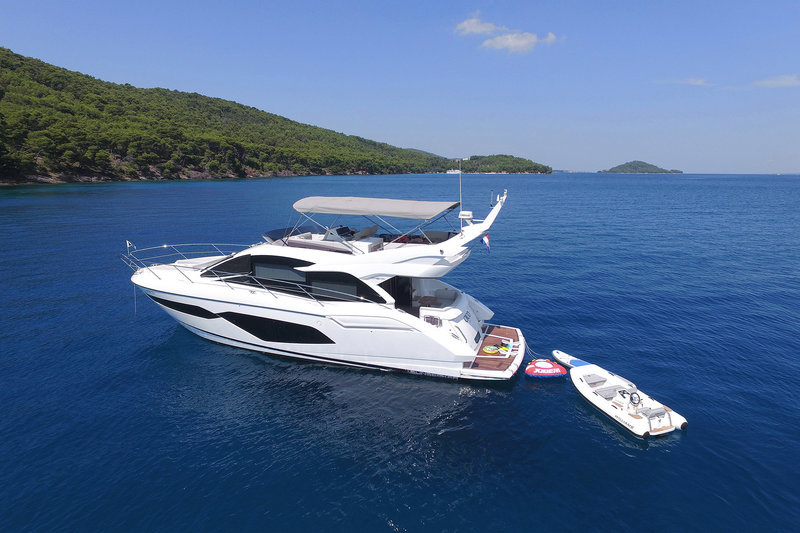 What we truly love is how Luxury Lifestyle Awards was genuinely interested in Boataffair's story, how we became to be the global marketplace for boutique yacht experiences and what drives us every day. We told them our story gladly. After all, we want to communicate this message out into the world and we convey our message as transparently as possible always.
Boataffair is a boutique yacht experience company headquartered in Switzerland. The company was founded by husband and wife Adrian & Natalya Walker in 2017 and the company has since grown operationally to 60 countries. Boataffair clients include couples, families, professional athletes (NHL players, footballers) and corporates. They started up after spotting how little they used their own boat and how many issues there are in the charter market when it comes to quality. Consistently bad reviews and experiences of people using different yacht charter platforms presented a gap in the market.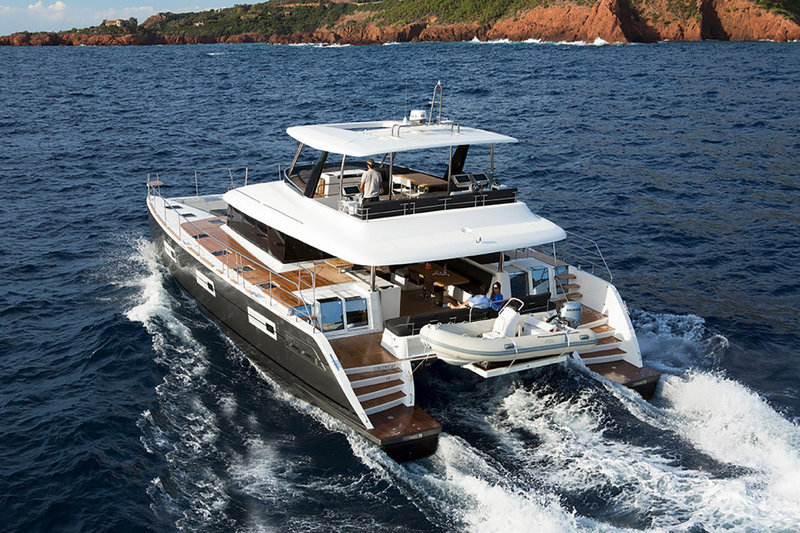 A first version of the website went live in June 2017 and the team consisted of Natalya Walker, Adrian Walker and Sergey Kosse, who was (and still very much is!) the developer of the site. The company was bootstrapped and fully funded by the founding team for the first year of operations. In early 2018 the first angel investor had invested in the start-up to accelerate development and expand the team. The initial offering was a mix of private owned yachts and a very few select small charter company yachts. The small selection included motor, sailing and catamaran yachts. In early 2018 Boataffair introduced their Experience Page, where yacht owners were invited to publish special "hidden gems" of what makes their sailing locations special. Experiences have grown from 20 to 400 in 2018 and has grown further in 2019 and became a prominent feature of the Boataffair website. Boataffair works with professionally managed and insured yachts only and a strict vetting process ensures a high level of quality.
Luxury Lifestyle Awards listened to us and understood. They write about us:
'Boataffair's concierge service also gives clients unrivalled access to authentic local experiences, that have been designed by professional boat owners. This promises adventures that you will not find in any guidebook. If you are looking to rent or charter a premium yacht, with or without crew, or are simply looking for some inspiration, the Boataffair team of experts are on hand to help. They hand-pick charter yachts from all around the world, ensuring they are first class boats and are of the highest quality.' Find their entire winner profile about us here: Winner Profile Boataffair
All of our clients voices, their thoughts and reviews can be found on our dedicated Review Page
Our brand new boat rental page.
2019 was a tremendous year for us. 2020 is going to be epic. We can't wait to announce all of our new parternships, present our boutique product at various travel shows and we cannot wait to create long-lasting memories for our clients. After all, you do not just rent a boat with us, you invest in a memorable experience. One you will talk about for years to come. And because we know you deserve a different kind of holiday, we made it really easy for you to navigate around our website, get inspired and find what you are looking for. We have created a brand new boat rental page which gives you our top yacht charter and location picks, a lot of holiday inspiration and other helpful information. Get inspired and have a browse on our boat rental page here: Boat Rental Page Boataffair
As we now break for Christmas we wish all of you - our partners, our clients, our families, everybody connected with our boutique brand - a very happy Xmas, a fantastic holiday and all the best for 2020. We do hope you can all get some rest and can start 2020 fresh. We look forward to all the conversations next year, all the experiences and memories created and all the wonderful stories. Storytelling - we love it!