2010
Location: New Marina, Hurghada, Egypt
Show map
---
Only accommodates 12 guests and is the alternative for smaller groups that wish to remain among themselves to enjoy an interesting Kite-surfing holiday.
The Boat booking can be on full charter for the closed groups, price is mentioned, and embarkation/disembarkation are Saturdays. Also solo passengers are welcome to book our boat for kite-surf week holiday, with a minimum of 9 passengers for sailing and with a price of Euro 1050 per person per week with same as below.
Our boat sail around 4 to 5 kite-surfing spots during the week and the required level is "Up Wind Riding"
The best months for this sport are: April, May, June, August and September, also the first halves of July and October.
Don't miss to bring with you; wet boots, sunglasses, sun lotion, shorts and beach towels.

Full charter and individual rates include:
-The full board during the cruise, starts dinner/end breakfast.
-Water, tea, coffee and soft drinks throught the stay.
-Kite-surf master.
-Captain and crew, fuel, sailing permissions and fees.
-VAT, local taxes and end cleaning.
Exclude:
-The kite-surfing equipment renting, Euro 325/person/week, include kite - boards and harness, to be paid with the boat booking.
-The transfer to/from the boat, the entry visa to Egypt (Required) and the meet and greet services, can be arranged by our local tour operator upon your request.
-In case of you wish to extend your stay to enjoy interesting sightseeing and excursions around, we'll be pleased to assist you for Hurghada resorts bookings, also our team is ready with tailor made travel packages suit all budgets and wishes.
Looking forward to the pleasure of welcoming you onboard :-)
---
---
Seasonal prices & availabilities
Pricelist and availabilities for this boat for the next 18 months
| | | |
| --- | --- | --- |
| 01.03.2018 | | €1286 |
| 02.03.2018 | | €1286 |
| 03.03.2018 | | €1286 |
| 04.03.2018 | | €1286 |
| 05.03.2018 | | €1286 |
| 06.03.2018 | | €1286 |
| 07.03.2018 | | €1286 |
| 08.03.2018 | | €1286 |
| 09.03.2018 | | €1286 |
| 10.03.2018 | | €1286 |
| 11.03.2018 | | €1286 |
| 12.03.2018 | | €1286 |
| 13.03.2018 | | €1286 |
| 14.03.2018 | | €1286 |
| 15.03.2018 | | €1286 |
| 16.03.2018 | | €1286 |
| 17.03.2018 | | €1286 |
| 18.03.2018 | | €1286 |
| 19.03.2018 | | €1286 |
| 20.03.2018 | | €1286 |
| 21.03.2018 | | €1286 |
| 22.03.2018 | | €1286 |
| 23.03.2018 | | €1286 |
| 24.03.2018 | | €1286 |
| 25.03.2018 | | €1286 |
| 26.03.2018 | | €1286 |
| 27.03.2018 | | €1286 |
| 28.03.2018 | | €1286 |
| 29.03.2018 | | €1286 |
| 30.03.2018 | | €1286 |
| 31.03.2018 | | €1286 |
| | | |
| --- | --- | --- |
| 01.04.2018 | | €1286 |
| 02.04.2018 | | €1286 |
| 03.04.2018 | | €1286 |
| 04.04.2018 | | €1286 |
| 05.04.2018 | | €1286 |
| 06.04.2018 | | €1286 |
| 07.04.2018 | | €1286 |
| 08.04.2018 | | €1286 |
| 09.04.2018 | | €1286 |
| 10.04.2018 | | €1286 |
| 11.04.2018 | | €1286 |
| 12.04.2018 | | €1286 |
| 13.04.2018 | | €1286 |
| 14.04.2018 | | €1286 |
| 15.04.2018 | | €1286 |
| 16.04.2018 | | €1286 |
| 17.04.2018 | | €1286 |
| 18.04.2018 | | €1286 |
| 19.04.2018 | | €1286 |
| 20.04.2018 | | €1286 |
| 21.04.2018 | | €1286 |
| 22.04.2018 | | €1286 |
| 23.04.2018 | | €1286 |
| 24.04.2018 | | €1286 |
| 25.04.2018 | | €1286 |
| 26.04.2018 | | €1286 |
| 27.04.2018 | | €1286 |
| 28.04.2018 | | €1286 |
| 29.04.2018 | | €1286 |
| 30.04.2018 | | €1286 |
| | | |
| --- | --- | --- |
| 01.05.2018 | | €1286 |
| 02.05.2018 | | €1286 |
| 03.05.2018 | | €1286 |
| 04.05.2018 | | €1286 |
| 05.05.2018 | | €1286 |
| 06.05.2018 | | €1286 |
| 07.05.2018 | | €1286 |
| 08.05.2018 | | €1286 |
| 09.05.2018 | | €1286 |
| 10.05.2018 | | €1286 |
| 11.05.2018 | | €1286 |
| 12.05.2018 | | €1286 |
| 13.05.2018 | | €1286 |
| 14.05.2018 | | €1286 |
| 15.05.2018 | | €1286 |
| 16.05.2018 | | €1286 |
| 17.05.2018 | | €1286 |
| 18.05.2018 | | €1286 |
| 19.05.2018 | | €1286 |
| 20.05.2018 | | €1286 |
| 21.05.2018 | | €1286 |
| 22.05.2018 | | €1286 |
| 23.05.2018 | | €1286 |
| 24.05.2018 | | €1286 |
| 25.05.2018 | | €1286 |
| 26.05.2018 | | €1286 |
| 27.05.2018 | | €1286 |
| 28.05.2018 | | €1286 |
| 29.05.2018 | | €1286 |
| 30.05.2018 | | €1286 |
| 31.05.2018 | | €1286 |
| | | |
| --- | --- | --- |
| 01.06.2018 | | €1286 |
| 02.06.2018 | | €1286 |
| 03.06.2018 | | €1286 |
| 04.06.2018 | | €1286 |
| 05.06.2018 | | €1286 |
| 06.06.2018 | | €1286 |
| 07.06.2018 | | €1286 |
| 08.06.2018 | | €1286 |
| 09.06.2018 | | €1286 |
| 10.06.2018 | | €1286 |
| 11.06.2018 | | €1286 |
| 12.06.2018 | | €1286 |
| 13.06.2018 | | €1286 |
| 14.06.2018 | | €1286 |
| 15.06.2018 | | €1286 |
| 16.06.2018 | | €1286 |
| 17.06.2018 | | €1286 |
| 18.06.2018 | | €1286 |
| 19.06.2018 | | €1286 |
| 20.06.2018 | | €1286 |
| 21.06.2018 | | €1286 |
| 22.06.2018 | | €1286 |
| 23.06.2018 | | €1286 |
| 24.06.2018 | | €1286 |
| 25.06.2018 | | €1286 |
| 26.06.2018 | | €1286 |
| 27.06.2018 | | €1286 |
| 28.06.2018 | | €1286 |
| 29.06.2018 | | €1286 |
| 30.06.2018 | | €1286 |
| | | |
| --- | --- | --- |
| 01.07.2018 | | €1286 |
| 02.07.2018 | | €1286 |
| 03.07.2018 | | €1286 |
| 04.07.2018 | | €1286 |
| 05.07.2018 | | €1286 |
| 06.07.2018 | | €1286 |
| 07.07.2018 | | €1286 |
| 08.07.2018 | | €1286 |
| 09.07.2018 | | €1286 |
| 10.07.2018 | | €1286 |
| 11.07.2018 | | €1286 |
| 12.07.2018 | | €1286 |
| 13.07.2018 | | €1286 |
| 14.07.2018 | | €1286 |
| 15.07.2018 | | €1286 |
| 16.07.2018 | | €1286 |
| 17.07.2018 | | €1286 |
| 18.07.2018 | | €1286 |
| 19.07.2018 | | €1286 |
| 20.07.2018 | | €1286 |
| 21.07.2018 | | €1286 |
| 22.07.2018 | | €1286 |
| 23.07.2018 | | €1286 |
| 24.07.2018 | | €1286 |
| 25.07.2018 | | €1286 |
| 26.07.2018 | | €1286 |
| 27.07.2018 | | €1286 |
| 28.07.2018 | | €1286 |
| 29.07.2018 | | €1286 |
| 30.07.2018 | | €1286 |
| 31.07.2018 | | €1286 |
| | | |
| --- | --- | --- |
| 01.08.2018 | | €1286 |
| 02.08.2018 | | €1286 |
| 03.08.2018 | | €1286 |
| 04.08.2018 | | €1286 |
| 05.08.2018 | | €1286 |
| 06.08.2018 | | €1286 |
| 07.08.2018 | | €1286 |
| 08.08.2018 | | €1286 |
| 09.08.2018 | | €1286 |
| 10.08.2018 | | €1286 |
| 11.08.2018 | | €1286 |
| 12.08.2018 | | €1286 |
| 13.08.2018 | | €1286 |
| 14.08.2018 | | €1286 |
| 15.08.2018 | | €1286 |
| 16.08.2018 | | €1286 |
| 17.08.2018 | | €1286 |
| 18.08.2018 | | €1286 |
| 19.08.2018 | | €1286 |
| 20.08.2018 | | €1286 |
| 21.08.2018 | | €1286 |
| 22.08.2018 | | €1286 |
| 23.08.2018 | | €1286 |
| 24.08.2018 | | €1286 |
| 25.08.2018 | | €1286 |
| 26.08.2018 | | €1286 |
| 27.08.2018 | | €1286 |
| 28.08.2018 | | €1286 |
| 29.08.2018 | | €1286 |
| 30.08.2018 | | €1286 |
| 31.08.2018 | | €1286 |
| | | |
| --- | --- | --- |
| 01.09.2018 | | €1286 |
| 02.09.2018 | | €1286 |
| 03.09.2018 | | €1286 |
| 04.09.2018 | | €1286 |
| 05.09.2018 | | €1286 |
| 06.09.2018 | | €1286 |
| 07.09.2018 | | €1286 |
| 08.09.2018 | | €1286 |
| 09.09.2018 | | €1286 |
| 10.09.2018 | | €1286 |
| 11.09.2018 | | €1286 |
| 12.09.2018 | | €1286 |
| 13.09.2018 | | €1286 |
| 14.09.2018 | | €1286 |
| 15.09.2018 | | €1286 |
| 16.09.2018 | | €1286 |
| 17.09.2018 | | €1286 |
| 18.09.2018 | | €1286 |
| 19.09.2018 | | €1286 |
| 20.09.2018 | | €1286 |
| 21.09.2018 | | €1286 |
| 22.09.2018 | | €1286 |
| 23.09.2018 | | €1286 |
| 24.09.2018 | | €1286 |
| 25.09.2018 | | €1286 |
| 26.09.2018 | | €1286 |
| 27.09.2018 | | €1286 |
| 28.09.2018 | | €1286 |
| 29.09.2018 | | €1286 |
| 30.09.2018 | | €1286 |
| | | |
| --- | --- | --- |
| 01.10.2018 | | €1286 |
| 02.10.2018 | | €1286 |
| 03.10.2018 | | €1286 |
| 04.10.2018 | | €1286 |
| 05.10.2018 | | €1286 |
| 06.10.2018 | | €1286 |
| 07.10.2018 | | €1286 |
| 08.10.2018 | | €1286 |
| 09.10.2018 | | €1286 |
| 10.10.2018 | | €1286 |
| 11.10.2018 | | €1286 |
| 12.10.2018 | | €1286 |
| 13.10.2018 | | €1286 |
| 14.10.2018 | | €1286 |
| 15.10.2018 | | €1286 |
| 16.10.2018 | | €1286 |
| 17.10.2018 | | €1286 |
| 18.10.2018 | | €1286 |
| 19.10.2018 | | €1286 |
| 20.10.2018 | | €1286 |
| 21.10.2018 | | €1286 |
| 22.10.2018 | | €1286 |
| 23.10.2018 | | €1286 |
| 24.10.2018 | | €1286 |
| 25.10.2018 | | €1286 |
| 26.10.2018 | | €1286 |
| 27.10.2018 | | €1286 |
| 28.10.2018 | | €1286 |
| 29.10.2018 | | €1286 |
| 30.10.2018 | | €1286 |
| 31.10.2018 | | €1286 |
| | | |
| --- | --- | --- |
| 01.11.2018 | | €1286 |
| 02.11.2018 | | €1286 |
| 03.11.2018 | | €1286 |
| 04.11.2018 | | €1286 |
| 05.11.2018 | | €1286 |
| 06.11.2018 | | €1286 |
| 07.11.2018 | | €1286 |
| 08.11.2018 | | €1286 |
| 09.11.2018 | | €1286 |
| 10.11.2018 | | €1286 |
| 11.11.2018 | | €1286 |
| 12.11.2018 | | €1286 |
| 13.11.2018 | | €1286 |
| 14.11.2018 | | €1286 |
| 15.11.2018 | | €1286 |
| 16.11.2018 | | €1286 |
| 17.11.2018 | | €1286 |
| 18.11.2018 | | €1286 |
| 19.11.2018 | | €1286 |
| 20.11.2018 | | €1286 |
| 21.11.2018 | | €1286 |
| 22.11.2018 | | €1286 |
| 23.11.2018 | | €1286 |
| 24.11.2018 | | €1286 |
| 25.11.2018 | | €1286 |
| 26.11.2018 | | €1286 |
| 27.11.2018 | | €1286 |
| 28.11.2018 | | €1286 |
| 29.11.2018 | | €1286 |
| 30.11.2018 | | €1286 |
| | | |
| --- | --- | --- |
| 01.12.2018 | | €1286 |
| 02.12.2018 | | €1286 |
| 03.12.2018 | | €1286 |
| 04.12.2018 | | €1286 |
| 05.12.2018 | | €1286 |
| 06.12.2018 | | €1286 |
| 07.12.2018 | | €1286 |
| 08.12.2018 | | €1286 |
| 09.12.2018 | | €1286 |
| 10.12.2018 | | €1286 |
| 11.12.2018 | | €1286 |
| 12.12.2018 | | €1286 |
| 13.12.2018 | | €1286 |
| 14.12.2018 | | €1286 |
| 15.12.2018 | | €1286 |
| 16.12.2018 | | €1286 |
| 17.12.2018 | | €1286 |
| 18.12.2018 | | €1286 |
| 19.12.2018 | | €1286 |
| 20.12.2018 | | €1286 |
| 21.12.2018 | | €1286 |
| 22.12.2018 | | €1286 |
| 23.12.2018 | | €1286 |
| 24.12.2018 | | €1286 |
| 25.12.2018 | | €1286 |
| 26.12.2018 | | €1286 |
| 27.12.2018 | | €1286 |
| 28.12.2018 | | €1286 |
| 29.12.2018 | | €1286 |
| 30.12.2018 | | €1286 |
| 31.12.2018 | | €1286 |
| | | |
| --- | --- | --- |
| 01.01.2019 | | €1286 |
| 02.01.2019 | | €1286 |
| 03.01.2019 | | €1286 |
| 04.01.2019 | | €1286 |
| 05.01.2019 | | €1286 |
| 06.01.2019 | | €1286 |
| 07.01.2019 | | €1286 |
| 08.01.2019 | | €1286 |
| 09.01.2019 | | €1286 |
| 10.01.2019 | | €1286 |
| 11.01.2019 | | €1286 |
| 12.01.2019 | | €1286 |
| 13.01.2019 | | €1286 |
| 14.01.2019 | | €1286 |
| 15.01.2019 | | €1286 |
| 16.01.2019 | | €1286 |
| 17.01.2019 | | €1286 |
| 18.01.2019 | | €1286 |
| 19.01.2019 | | €1286 |
| 20.01.2019 | | €1286 |
| 21.01.2019 | | €1286 |
| 22.01.2019 | | €1286 |
| 23.01.2019 | | €1286 |
| 24.01.2019 | | €1286 |
| 25.01.2019 | | €1286 |
| 26.01.2019 | | €1286 |
| 27.01.2019 | | €1286 |
| 28.01.2019 | | €1286 |
| 29.01.2019 | | €1286 |
| 30.01.2019 | | €1286 |
| 31.01.2019 | | €1286 |
| | | |
| --- | --- | --- |
| 01.02.2019 | | €1286 |
| 02.02.2019 | | €1286 |
| 03.02.2019 | | €1286 |
| 04.02.2019 | | €1286 |
| 05.02.2019 | | €1286 |
| 06.02.2019 | | €1286 |
| 07.02.2019 | | €1286 |
| 08.02.2019 | | €1286 |
| 09.02.2019 | | €1286 |
| 10.02.2019 | | €1286 |
| 11.02.2019 | | €1286 |
| 12.02.2019 | | €1286 |
| 13.02.2019 | | €1286 |
| 14.02.2019 | | €1286 |
| 15.02.2019 | | €1286 |
| 16.02.2019 | | €1286 |
| 17.02.2019 | | €1286 |
| 18.02.2019 | | €1286 |
| 19.02.2019 | | €1286 |
| 20.02.2019 | | €1286 |
| 21.02.2019 | | €1286 |
| 22.02.2019 | | €1286 |
| 23.02.2019 | | €1286 |
| 24.02.2019 | | €1286 |
| 25.02.2019 | | €1286 |
| 26.02.2019 | | €1286 |
| 27.02.2019 | | €1286 |
| 28.02.2019 | | €1286 |
| | | |
| --- | --- | --- |
| 01.03.2019 | | €1286 |
| 02.03.2019 | | €1286 |
| 03.03.2019 | | €1286 |
| 04.03.2019 | | €1286 |
| 05.03.2019 | | €1286 |
| 06.03.2019 | | €1286 |
| 07.03.2019 | | €1286 |
| 08.03.2019 | | €1286 |
| 09.03.2019 | | €1286 |
| 10.03.2019 | | €1286 |
| 11.03.2019 | | €1286 |
| 12.03.2019 | | €1286 |
| 13.03.2019 | | €1286 |
| 14.03.2019 | | €1286 |
| 15.03.2019 | | €1286 |
| 16.03.2019 | | €1286 |
| 17.03.2019 | | €1286 |
| 18.03.2019 | | €1286 |
| 19.03.2019 | | €1286 |
| 20.03.2019 | | €1286 |
| 21.03.2019 | | €1286 |
| 22.03.2019 | | €1286 |
| 23.03.2019 | | €1286 |
| 24.03.2019 | | €1286 |
| 25.03.2019 | | €1286 |
| 26.03.2019 | | €1286 |
| 27.03.2019 | | €1286 |
| 28.03.2019 | | €1286 |
| 29.03.2019 | | €1286 |
| 30.03.2019 | | €1286 |
| 31.03.2019 | | €1286 |
| | | |
| --- | --- | --- |
| 01.04.2019 | | €1286 |
| 02.04.2019 | | €1286 |
| 03.04.2019 | | €1286 |
| 04.04.2019 | | €1286 |
| 05.04.2019 | | €1286 |
| 06.04.2019 | | €1286 |
| 07.04.2019 | | €1286 |
| 08.04.2019 | | €1286 |
| 09.04.2019 | | €1286 |
| 10.04.2019 | | €1286 |
| 11.04.2019 | | €1286 |
| 12.04.2019 | | €1286 |
| 13.04.2019 | | €1286 |
| 14.04.2019 | | €1286 |
| 15.04.2019 | | €1286 |
| 16.04.2019 | | €1286 |
| 17.04.2019 | | €1286 |
| 18.04.2019 | | €1286 |
| 19.04.2019 | | €1286 |
| 20.04.2019 | | €1286 |
| 21.04.2019 | | €1286 |
| 22.04.2019 | | €1286 |
| 23.04.2019 | | €1286 |
| 24.04.2019 | | €1286 |
| 25.04.2019 | | €1286 |
| 26.04.2019 | | €1286 |
| 27.04.2019 | | €1286 |
| 28.04.2019 | | €1286 |
| 29.04.2019 | | €1286 |
| 30.04.2019 | | €1286 |
| | | |
| --- | --- | --- |
| 01.05.2019 | | €1286 |
| 02.05.2019 | | €1286 |
| 03.05.2019 | | €1286 |
| 04.05.2019 | | €1286 |
| 05.05.2019 | | €1286 |
| 06.05.2019 | | €1286 |
| 07.05.2019 | | €1286 |
| 08.05.2019 | | €1286 |
| 09.05.2019 | | €1286 |
| 10.05.2019 | | €1286 |
| 11.05.2019 | | €1286 |
| 12.05.2019 | | €1286 |
| 13.05.2019 | | €1286 |
| 14.05.2019 | | €1286 |
| 15.05.2019 | | €1286 |
| 16.05.2019 | | €1286 |
| 17.05.2019 | | €1286 |
| 18.05.2019 | | €1286 |
| 19.05.2019 | | €1286 |
| 20.05.2019 | | €1286 |
| 21.05.2019 | | €1286 |
| 22.05.2019 | | €1286 |
| 23.05.2019 | | €1286 |
| 24.05.2019 | | €1286 |
| 25.05.2019 | | €1286 |
| 26.05.2019 | | €1286 |
| 27.05.2019 | | €1286 |
| 28.05.2019 | | €1286 |
| 29.05.2019 | | €1286 |
| 30.05.2019 | | €1286 |
| 31.05.2019 | | €1286 |
| | | |
| --- | --- | --- |
| 01.06.2019 | | €1286 |
| 02.06.2019 | | €1286 |
| 03.06.2019 | | €1286 |
| 04.06.2019 | | €1286 |
| 05.06.2019 | | €1286 |
| 06.06.2019 | | €1286 |
| 07.06.2019 | | €1286 |
| 08.06.2019 | | €1286 |
| 09.06.2019 | | €1286 |
| 10.06.2019 | | €1286 |
| 11.06.2019 | | €1286 |
| 12.06.2019 | | €1286 |
| 13.06.2019 | | €1286 |
| 14.06.2019 | | €1286 |
| 15.06.2019 | | €1286 |
| 16.06.2019 | | €1286 |
| 17.06.2019 | | €1286 |
| 18.06.2019 | | €1286 |
| 19.06.2019 | | €1286 |
| 20.06.2019 | | €1286 |
| 21.06.2019 | | €1286 |
| 22.06.2019 | | €1286 |
| 23.06.2019 | | €1286 |
| 24.06.2019 | | €1286 |
| 25.06.2019 | | €1286 |
| 26.06.2019 | | €1286 |
| 27.06.2019 | | €1286 |
| 28.06.2019 | | €1286 |
| 29.06.2019 | | €1286 |
| 30.06.2019 | | €1286 |
| | | |
| --- | --- | --- |
| 01.07.2019 | | €1286 |
| 02.07.2019 | | €1286 |
| 03.07.2019 | | €1286 |
| 04.07.2019 | | €1286 |
| 05.07.2019 | | €1286 |
| 06.07.2019 | | €1286 |
| 07.07.2019 | | €1286 |
| 08.07.2019 | | €1286 |
| 09.07.2019 | | €1286 |
| 10.07.2019 | | €1286 |
| 11.07.2019 | | €1286 |
| 12.07.2019 | | €1286 |
| 13.07.2019 | | €1286 |
| 14.07.2019 | | €1286 |
| 15.07.2019 | | €1286 |
| 16.07.2019 | | €1286 |
| 17.07.2019 | | €1286 |
| 18.07.2019 | | €1286 |
| 19.07.2019 | | €1286 |
| 20.07.2019 | | €1286 |
| 21.07.2019 | | €1286 |
| 22.07.2019 | | €1286 |
| 23.07.2019 | | €1286 |
| 24.07.2019 | | €1286 |
| 25.07.2019 | | €1286 |
| 26.07.2019 | | €1286 |
| 27.07.2019 | | €1286 |
| 28.07.2019 | | €1286 |
| 29.07.2019 | | €1286 |
| 30.07.2019 | | €1286 |
| 31.07.2019 | | €1286 |
| | | |
| --- | --- | --- |
| 01.08.2019 | | €1286 |
| 02.08.2019 | | €1286 |
| 03.08.2019 | | €1286 |
| 04.08.2019 | | €1286 |
| 05.08.2019 | | €1286 |
| 06.08.2019 | | €1286 |
| 07.08.2019 | | €1286 |
| 08.08.2019 | | €1286 |
| 09.08.2019 | | €1286 |
| 10.08.2019 | | €1286 |
| 11.08.2019 | | €1286 |
| 12.08.2019 | | €1286 |
| 13.08.2019 | | €1286 |
| 14.08.2019 | | €1286 |
| 15.08.2019 | | €1286 |
| 16.08.2019 | | €1286 |
| 17.08.2019 | | €1286 |
| 18.08.2019 | | €1286 |
| 19.08.2019 | | €1286 |
| 20.08.2019 | | €1286 |
| 21.08.2019 | | €1286 |
| 22.08.2019 | | €1286 |
| 23.08.2019 | | €1286 |
| 24.08.2019 | | €1286 |
| 25.08.2019 | | €1286 |
| 26.08.2019 | | €1286 |
| 27.08.2019 | | €1286 |
| 28.08.2019 | | €1286 |
| 29.08.2019 | | €1286 |
| 30.08.2019 | | €1286 |
| 31.08.2019 | | €1286 |
Boat specifications
Type
Motor Yacht
Number of people
Width
7.0m
Recommended:
12
Power
880
Min rental period:
week
---
Boat features
Air Conditioning
Anchor
CD Player
Chart plotter
Kitchen amenities
Navigation system (GPS)
Sat TV
Shower
Table
TV-DVD
VHF
WC
---
Cancellation policy
Extra Strict 30 Days (50% refund up until 30 days prior to arrival, except Boataffair's Service Fee)
The Service Fee payable to Boataffair is non-refundable.
A reservation is officially cancelled when the Renter clicks the cancellation button.
For a 50% refund, cancellation must be made 30 full days prior to the Boat's local Check-in time.
If the Renter cancels less than 30 days in advance, there is no refund.
If the Renter arrives and decides to leave early, there is no refund.
---
Boat insurance
---
Experiences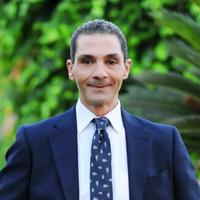 Member since Jun, 2017
Verified by email | phone
Languages: English
Responds within an hour
This boat owner offers experiences
---
I love boating and have been a travel Professional since 1982 and have been working within Cruises - Travel & Hospitality Fields in Egypt, covering the major aspects of the sectors, including:
-Travel Counselor & Senior Travel Counselor for 8 Years.
-Contracting Head for 6 years.
-International Sales & Marketing Director for 6 Years.
-Senior Management for Travel & Cruise Companies for 5 Years.