Welcome on board of our Tranquility Passenger. We are going deep in Europe's biggest fjord, the bay of Bokotorska, trough the narrow passage called Verige. Making a circle around the Lady of the Rocks. Our Lady of the Rocks is one of Montenegro's top attractions and there are many legends about this pretty island. It is an artificial island created by bulwark of rocks and by sinking old and seized ships loaded with rocks.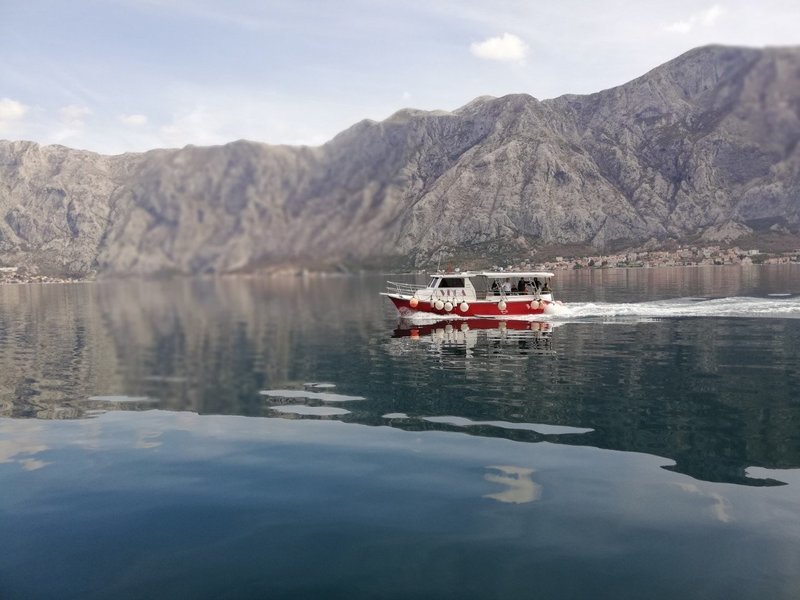 Beside is the island Sveti Juraj, which is one of the two islets on the coast of Perast in Bay of Kotor, Montenegro. It is a natural island, unlike Gospa od Škrpjela. The Siege of Cattaro took place from 14th October 1813 to 3th January 1814 during the Adriatic campaign of the Napoleonic Wars. The French held island was fought by the British and Montenegrin naval force for possession of the important fortress of Cattaro. Opposite these two islands is an old historical town Perast, founded by naval captions in 14. century.
The last point of the trip is old town Kotor. Kotor is a city with tradition and histroy, with remarkable scenic views. An UNESCO world heritage site, the old city was built between the 12th and 14th centuries and is full with medieval architecture and historic monuments. Extending over four kilometers, the city walls that have protected Kotor for centuries, lead up to the fortress of Saint Ivan. City of Kotors attracts the cruising ships from all over the world.