Here you may snorkel and enjoy the amazing view of the ruins, while the onboard bartender serves freshly made shrimp and fish ceviche as well as ice cold drinks from the bar.
After about two hours, we will cruise north and enter the La Bocana, an area protected by rocks with its chest-deep turquoise water. We prepare cheeseburgers on our onboard grill which you can enjoy with Mexican beer or cocktails served by your bartender.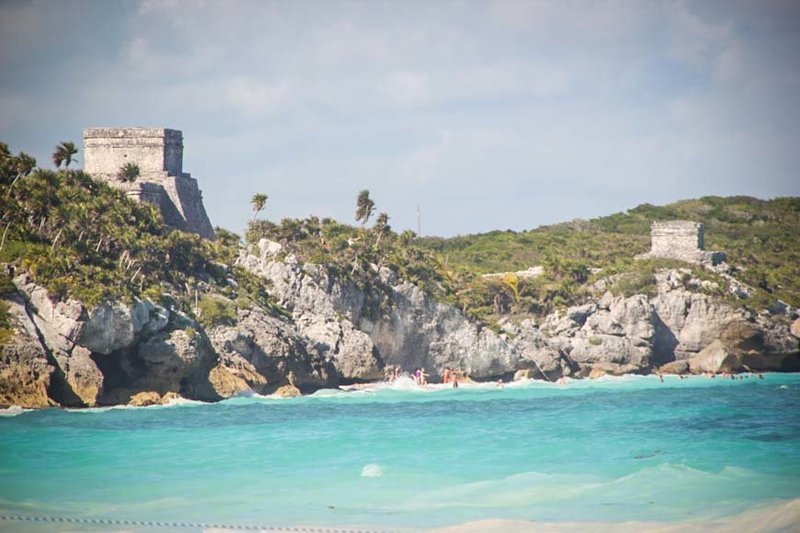 If you enjoy fishing this is the perfect tour for you! Your catch will be prepared onboard with our chef's secret family sauce.
The tour includes open bar with tequila, rum, vodka, Mexican beer, bottled water, soft drinks, and juice. We also serve chips and other snacks. The tour also includes a separate shrimp and fish ceviche and freshly grilled cheeseburgers.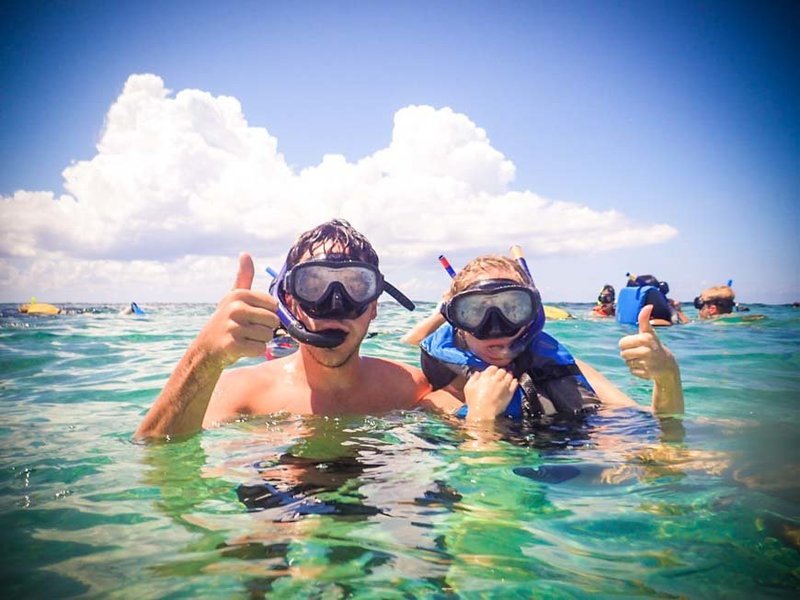 Towels, snorkel, and fishing gear are all included on the tour.
There is plenty of beer and liquor for even the most thirsty groups.
We also have plenty of bottled water, mineral water and soft drinks for people that do not wish to drink alcohol.
Beers - Tecate Light or Corona Extra
Vodka - Smirnoff
Rum - Bacardi
Whiskey - VAT 69 or Black & White
Tequila - Jose Cuervo
Coca-Cola, Coca-Cola light &Sprite
Orange, pineapple & cranberry juice
Bottled water & mineral water
If you have some special requests in regards to the open bar please do let us know and we will try to get the brands you would like.
If you would like premium brands please have a look at our premium bar
Pricing (in USD):
37' Four Winns Mod. Vista Yacht: USD 2'100
42' Sea Ray 400 Sedan Yacht: USD 2'500
31' Formula 310 Yacht: USD 1'700
44' Lagoon Catamaran: USD 4'200