Last week we told you about how our boat swapping community is gaining momentum. This is ongoing! Let us introduce you to our latest member in our Boat Swapping community Jens. Jens has a beautiful sailing boat on the lake of Lucerne, Switzerland. He agreed to join us because he is curious to meet other boat owners and to try out other boats with owners on board - without the rental cost. See a picture of his boat here: Sailing Boat Lake Lucerne, Switzerland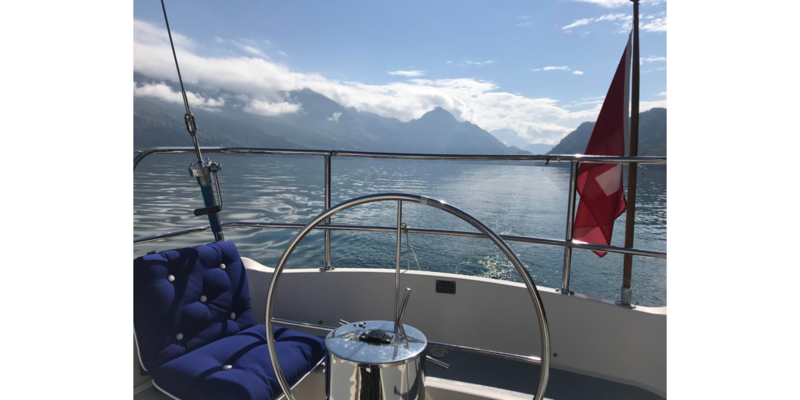 We are so happy and eager to tell you more about our boat swapping scheme:
For many boat owners, owning a boat at home or at a holiday destination comes with some frustration – the costs associated with boat ownership at home mean that chartering a boat whilst on holiday abroad is simply too expensive. It's hard to justify the cost of hiring a boat on holiday, when your own boat is sitting empty at the Marina at home.
Our Boat Swapping community is a unique way for boat owners to get more out their boats. The business model has been proven with other elements of the sharing economy such as home swapping. Companies like Love Home Swap enable individuals, couples and families to not only save on accommodation costs abroad, but allow cultural immersion that you simply wouldn't get from staying in a hotel. We now allow private boat owners to benefit from the sharing economy too.
You may not realise it, but boat swapping and hosting has been taking place for years. When boat owners met and talk to people with a shared passion for being on the water, they will often invite them out for a day or so to experience their boat. Until now, this informal sharing has been limited to the boat owner's local community / friends of friends. Our platform now opens up boat sharing to boatowners all around the world, not just to a marina nearby. It means that if you are a boat owner, you can now experience new locations and new boats without the prohibitive rental costs.
As boat swapping is a relatively new phenomenon, we have simplified the process and have ensured that the boatowner is completely in control of the swapping process. Owners have complete flexibility, deciding who they want to accept onboard for a boat swap, whether they will be on board or not to host their guest, and it's completely up to the owner whether they swap for a day or longer.
Here is the bit where we need your help! We are keen to continually improve our platform for our customers and are actively seeking founding members of our boat swapping community. In return for being brand ambassadors for Boataffair, giving feedback on the swapping process and trying out boat swaps around the world, those who join the community in 2018 will be given the status of founding members. Founding members will enjoy such privileges as lifetime free access to the platform and a whole host of other benefits.
Boat swapping has trust woven into the community. Boat owners can communicate directly with each other and ask questions about the swap along the way. It's a completely transparent process. Everyone in the community is vetted by Boataffair and its up to the owners themselves whether they wish to host people (with them on board) or if they would swap without them being on board themselves.
Hear from one of our early adopters, Daniel from Australia, directly:
"Many people around the world now have wonderful assets which they have loved nurtured and stamped with their own unique personality. Swapping enables people to have authentic and endearing adventures whilst keeping the costs low. And as boat swapping is a cooperative activity, it means that people will come to your home port and you will get to share your knowledge and love of the place."
If you are interested in our swapping community, why not register your interest on the platform and take a look at what's on offer around the world. It takes less than a minute to sign up & you can do that here: Show us your interest for Boat Swapping!